Party animals at the Morning Glory Inn - Pittsburgh Ethical Wedding

Tammy + Nathan
Tammy and Nathan were an amazing Pittsburgh couple who got married on a beautiful October day at the Morning Glory Inn .

Tammy wore the heaviest and most elaborated dress I have ever seen, one gorgeous eye candy piece, by none other than Antonio Gual, purchased at Glitter and Grit in Lawrenceville.
Nathan on the other hand, dressed by Todd Snyder , looked like a member of some European royal house, ready to sail from Luxembourg on a fancy yacht.

The bride, much like myself, has a soft spot for bunnies. (Did you know that bunnies are the third most popular pet in America, but the number one in abandonment?, How unfair!).
It was a priority for Tammy to include her own rabbit pets in her portraits, so I had no issue volunteering to drive to her house just for this purpose, where once I saw the bunnies I almost lost it, I must admit.

Adorned with flowers from The Farmer's Daughter, the wedding party were Ewok, Trixie Ann, and Hilda; her attention seeker fur babies, 3 Pekingese rescue dogs. ... Well, there were other humans in there too, but after Ewok bit the mother in law, I am afraid to take the spotlight off the dogs.

With glorious food from Fish Hawk Acres and a vegan cake from the Gluten Free Goat, the party got lit thanks to the playful spirits of the guest.
The couple did a dollar dance where the money was donated to one of my favorite local charities: Rabbit Wranglers, an organization that restores the health of unwanted sick rabbits and find them a loving home. They also signed up for a charitable registry benefiting Action for Animals & Potomac Valley Pekingese Rescue, so they could share the joy of this day with others furbabies in need.

All in all, it was an amazing day, beautifully surrounded by kind people... and a few other beasts.

Thank you Tammy and Nathan for letting me be your wedding photographer and have the opportunity to share your wonderful day.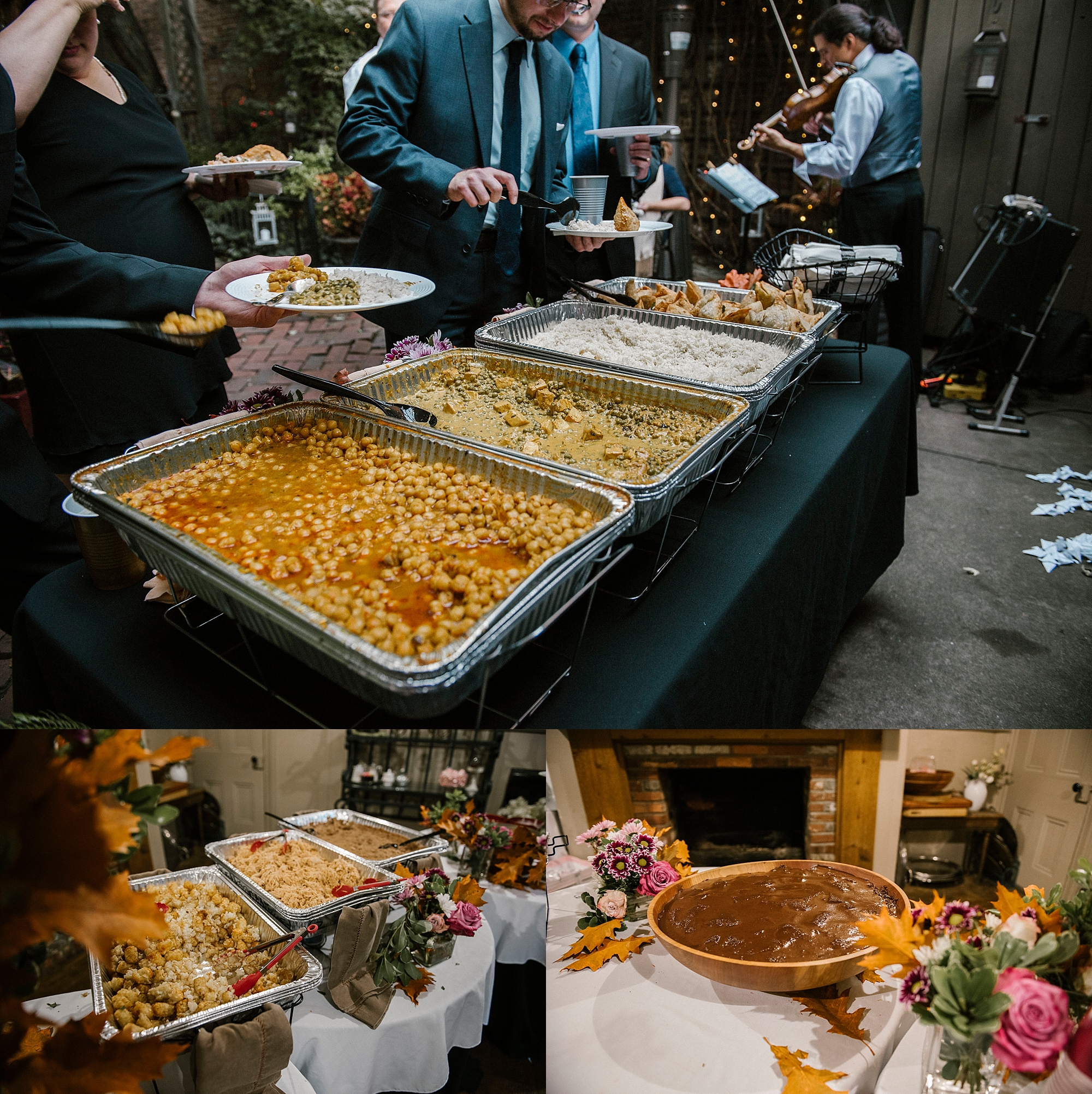 but wait! that's not all...
And at the end of the night, thanks to the generosity of this couple, and the logistical help of the amazing Fish Hawk Acres crew, we boxed all the leftovers and delivered it to the people in the streets in one of the most successful round, feeding 23 people AND 1 dog :)