Intentional & Minimalist Wedding At Riverfront Park | Aspinwall, Pittsburgh
Adriana + Sam
When I first met Adriana and Sam, they were at such an early stage of their wedding planning that the date for their wedding wasn't even set.

Sometimes when I see couples at this early stage I fear for them.
Planning a wedding is like walking into the Amazon rainforest, at night, and blindfolded. There are predators, dangerous trees, insane bugs, and deadly spiders; yet it is one of the most gorgeous places on the planet.

Everybody in the wedding world wants to sell you something, and everyone around you has an opinion. So when couples are really really early into the planning, I tell them to sit down and write their priorities for the wedding before the influx of opinions and suggestions overwhelms them.

I am so glad that Adriana is one of the smartest people I know, because she was able to remain true to herself and created an amazing minimalist and intentional wedding.

Adriana made around 95% of the wedding items herself. From growing the flowers, making the bouquet, making Sam's boutonniere, making her belt, making her headpiece, to designing the space; and ALL of that while going to school, and fully redoing their bathroom!!!.

The wedding itself was one of the best ones I have been a part of.
It was meaningful, intentional, minimalist, eco-friendly, intimate, simple, timeless, and full of laughs and love.
Since Adriana is from Boston, and Sam from Long Island, most of their friends and relatives came from that area, and it was so special to see everybody gather around the city they have made their home.

My favorite element of the wedding ceremony was the "backdrop" where they stood, and I love it because it was their own plants that they have at home, and at the end of the wedding they took the plants back, so now these plants that witnessed their commitment will witness their love grow with the years. So mindful! So intentional! So eco-friendly! Sooooo cute!


My second favorite part of the wedding was the fact that Adriana was her own DJ with one of the best playlists ever. Needless to say, I have no shame to admit that I was the first one on the dance floor.

And finally, my favorite element was the party! with one of the wildest dance floors there could be, spin the bottle included! Adriana changed into her comfy shoes and ended up tying her dress to keep dancing the night away. It was such a fun night!. I had so much fun just watching everyone!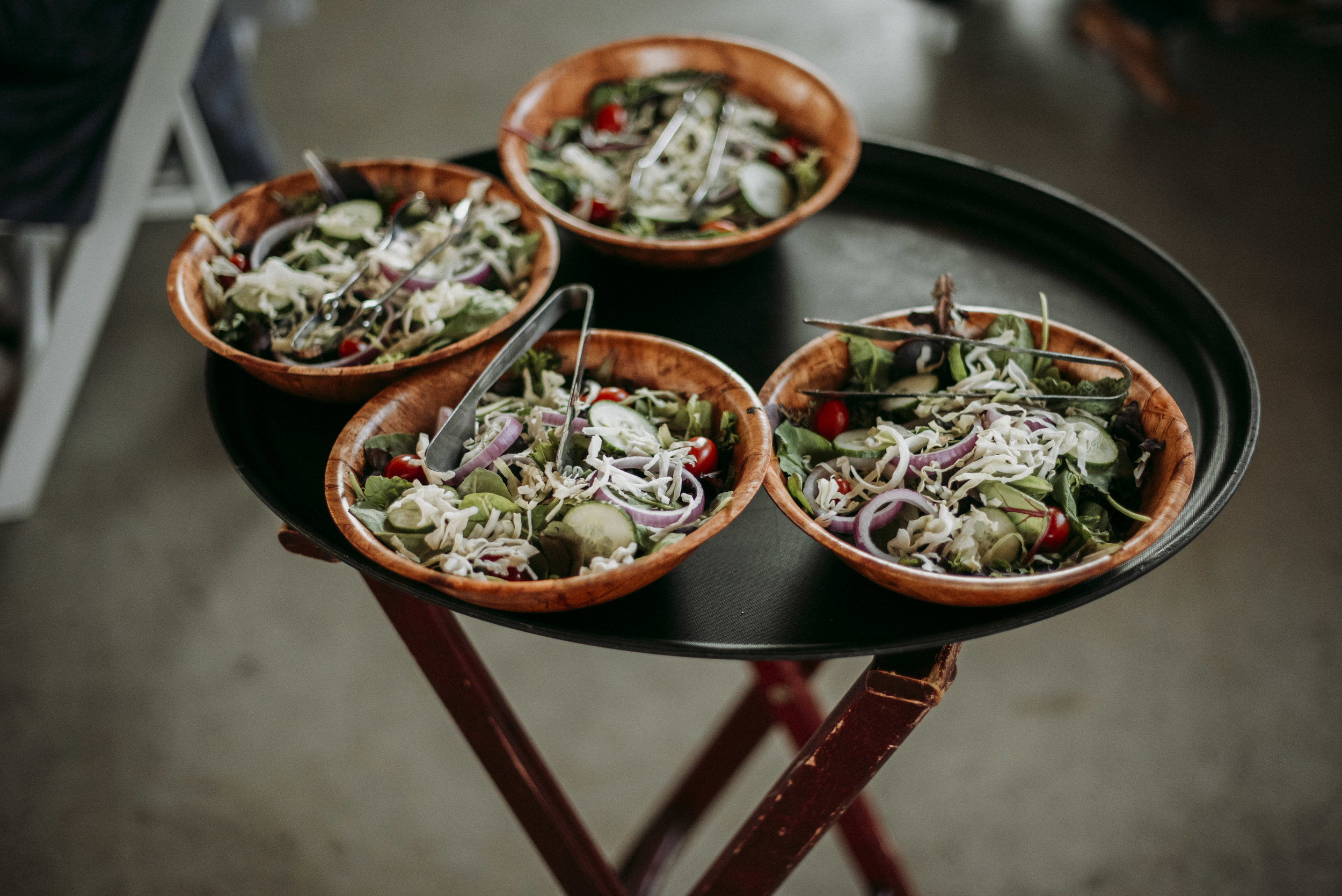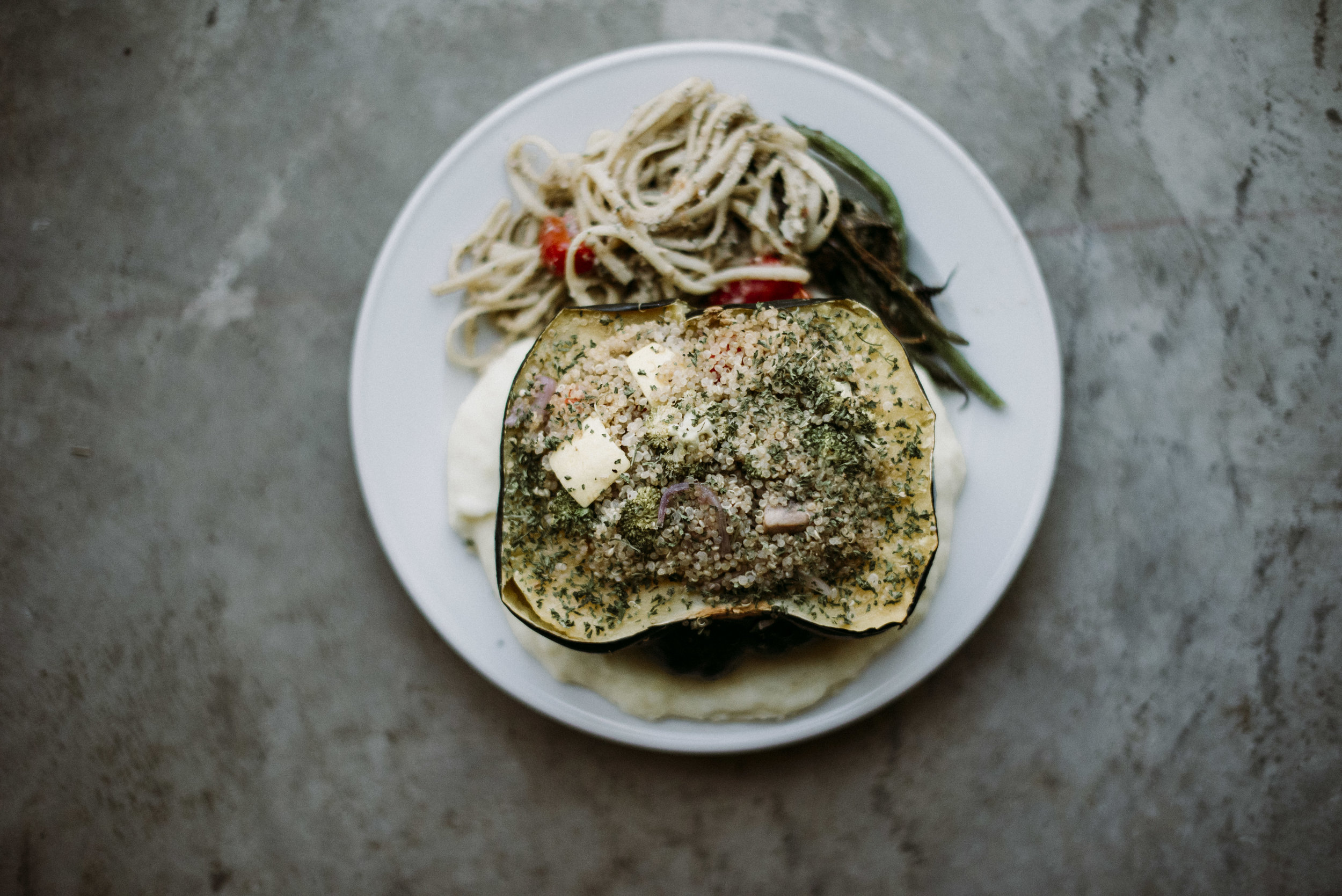 BUT THAT'S NOT ALL!…
The love between Adriana and Sam is infectious, contagious, and cannot be contained; so it spread out beyond their wedding!
This wedding fed 11
homeless people!

Thanks to their generosity, and the logistical support of JPC Events, the leftover food was packed and distributed among homeless people in downtown Pittsburgh.

Each year, 14 billion pounds of food are sent to landfills. Meanwhile, nearly 30 million Americans, including 12 million children, are at risk of hunger.
This is why I am always immensely grateful of caterers, who despite the fear of liability, roll with me to do this!

The night of Sam and Adriana's wedding, 11 people were fed with their leftovers!
One story that night was particularly impactful to me, and I shared it on my instagram…
I asked this gentleman if he wanted food.
Uninterested and without much faith in the box I was holding he asked what it was.
‑ "BBQ ribs and whipped potatoes, I said".
(His eyes opened like fried eggs).
― "You joking!" he said,
(I smiled, nodded my head and extended my hand with the plate towards him.
He grabbed the heavy container in his hand)
― Oh my god miss! OH! OH! You are not joking!
You know how long since I haven't eaten this!?"
(He kept smiling, thanking me and laughing.)
― The food doesn't come from me, I said.
I told him Sam and Adriana had just gotten married and wanted to share their dinner and happiness with the people in the streets.
He was really happy.
Sometimes we take simple things for granted, simple things like a meal, like mashed potatoes, or the opportunity to celebrate, and this gentleman here is a good reminder to all of us to be grateful for everything we have, even the opportunity to have a wedding.
Sam and Adriana are such an example of how to extend the happiness and love of a wedding day and make it reach beyond.
So happy to have taken part of their wedding journey ♥️
Cheers to Adriana and Sam!