Elope! from Pittsburgh
I often run into couples who have been together for a while but never had a wedding. When I mention it, they always tell me " if we had the money to splurge on a wedding, we would rather travel than spend it on just a party".
Other times I run into people who think getting married is too expensive, to both, I always respond to them with the same: "ELOPE!".
To be completely honest, traveling is my solution to every ache. As someone who left her home country with 1 luggage and landed in America with that and $21 dollars in her pocket only, I know that more often than not, peace and happiness can be found abroad, experiencing other cultures and savoring food that we don't have at home.
The wedding and hotel industry have made us believe that in order to mix those two concepts (wedding and traveling) we need a closet full of cash because getting married at a big wedding cost money, but what if I tell you that you can have an ethical wedding, in a tropical paradise, without hurting the environment, a honeymoon, a vacation, and a small family reunion all at once?
TO THE WANDERLUST COUPLE, LET ME INTRODUCE YOU TO:
TULUM
Tulum is a small town in Mexico, 2 hours south of Cancun. From Pittsburgh, was a direct flight, and the cheapest airfare available (Currently $388 on American, nonstop, + $25 for one luggage)
Tulum is a raw inhabited paradise, where the vibe is relaxed. The main road is a long narrow avenue, full of restaurants, gift shops, and the most bohemian hotels
A little farther away, past those shops, is where I found Playa Esperanza an eco-sensitive beachfront hotel with 15 rooms, where nature gets mixed with the architecture of the palm-thatched roof cabanas, built using natural local materials, and decorated with vintage items. Where I fell asleep every day to the sound of the waves and woke up to the songbirds.
(The cheapest room in low season is only $40, while the fanciest room in high season is $150).
As a socially conscious shopper, I support local independent businesses as much as I can, and even when a potential wedding will take place in Mexico, I decided to bring a dress from Pittsburgh, so I teamed with the only local wedding dress designer in Pittsburgh, Kata Banko Couture who immediately understood the concept, and offered me a flowy, light, silk dress that took literally 2oz in my luggage
At the beach, minimal makeup and no shoes is the standard, but I wanted a statement piece, so she was also able to provide me with a quartz crown and the coolest dip dyed veil adding the touch of color that I wanted.
Once I arrived in Tulum, the Mayan influence was strong, so I knew as a way to celebrate it, the bride's outfit needed to include something that was quintessential to this area, and added a hand embroidered belt from a Mayan lady, who made and sold them right there at the beach. It was my contribution to the local economy built by hard working selfless women.
The groom's outfit was even simpler: The clearance rack at TJ Maxx $3 for a white pair of shorts, and $11 for a plain white shirt at Forever21. Not quite ethical, but all I could find in here, in the middle of the winter.
I was not sure what the floral situation would be in Tulum, but at the same time, I wanted something that could be repurposed, so I brought with me Felted flowers from The Grey Rose that not only were AMAZINGLY BEAUTIFUL, but they could find a new life as a decorative element in your house and stay as a witness of your special day, forever. (Good thing I did this because I was unable to find ANY fresh flowers there).
Last, but not least, the boho vibe was brought by Westward Notions, also local to Pittsburgh, they make stunning handmade macrame that decorated my "dessert table".
The table setup was simple. Locally purchased Mexican pottery , that also serves as a souvenir, fresh local fruits that later at the beach made a nice snack, and a romantic quote by Fresh Cut Prints

As you can see, less is more, and you don't need an extensive array of things to put a wedding together, when the location itself is a gorgeous place; and if wanderlust is a priority in your life, all you really need is to connect with the right people who can understand your vibe. Luckily, Pittsburgh is full of kind talented wedding vendors, who can help you make this a reality, and these images will prove my point to you.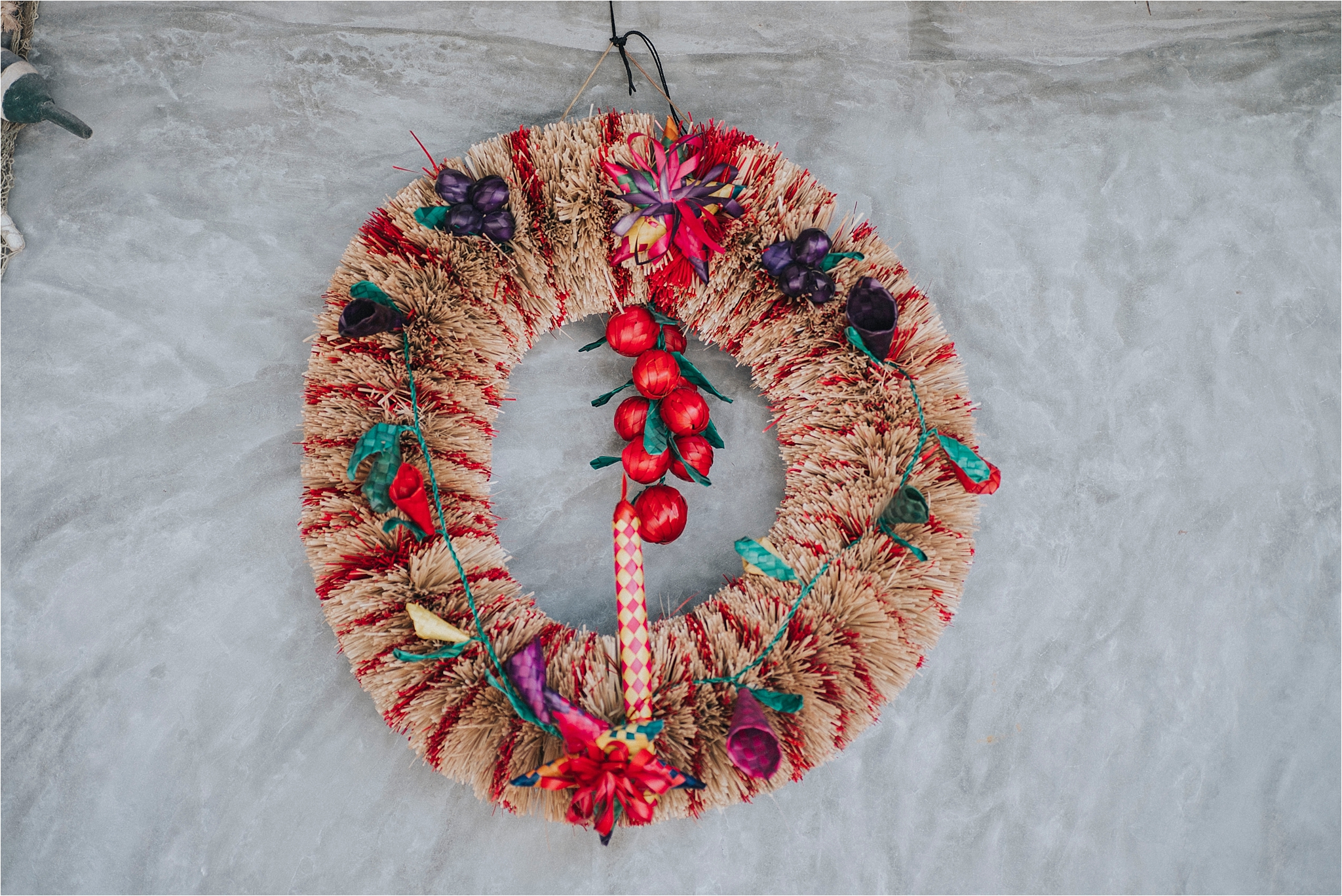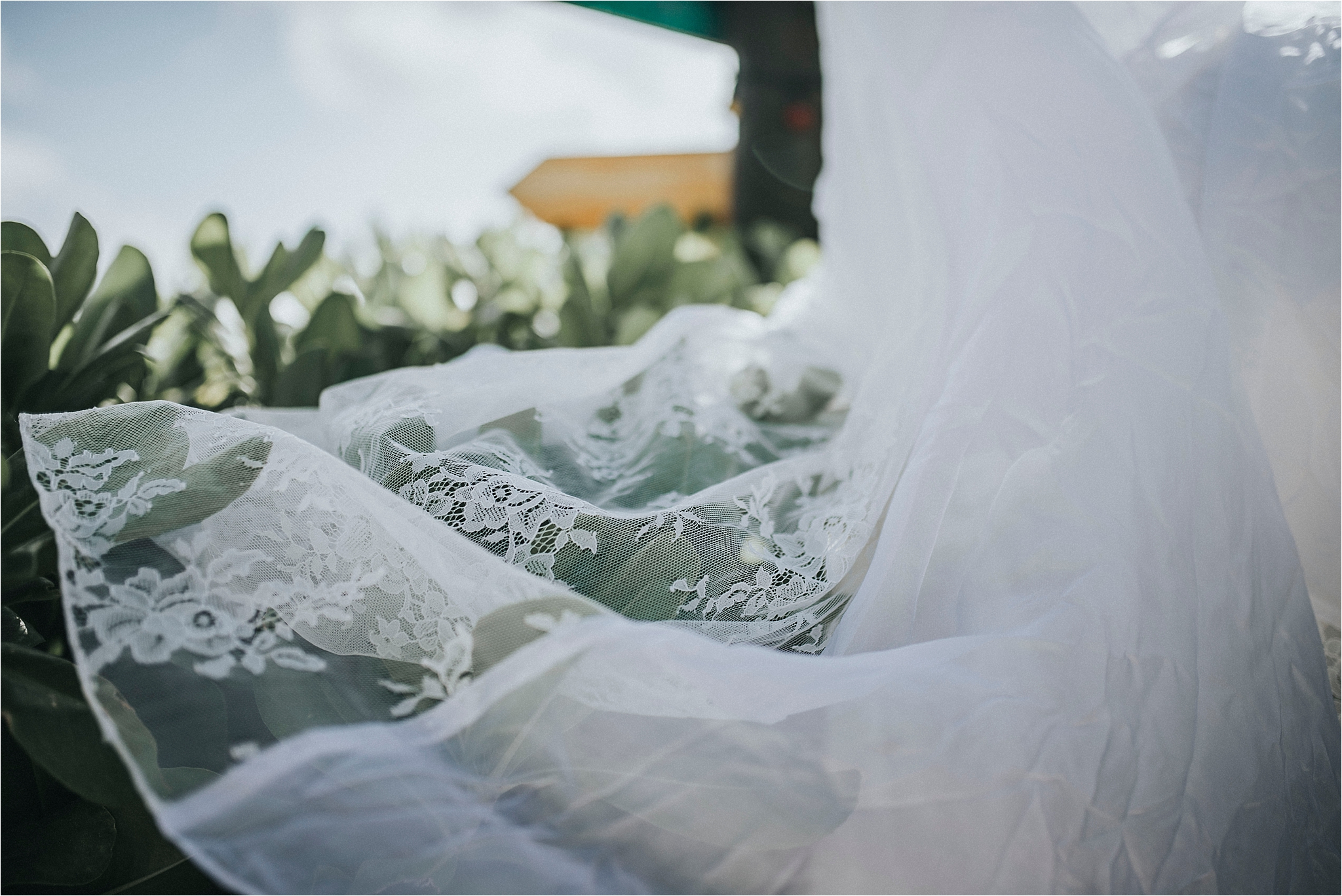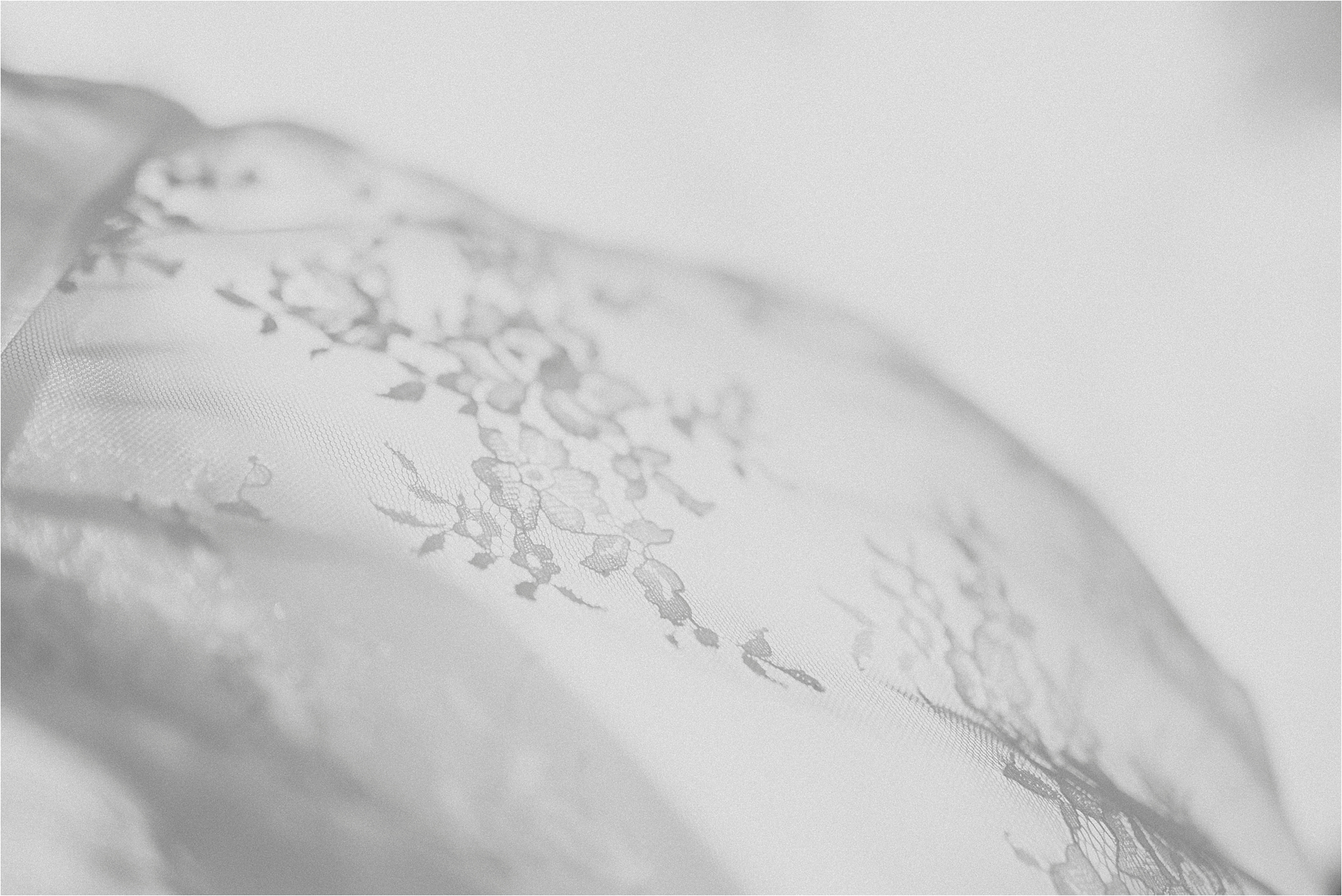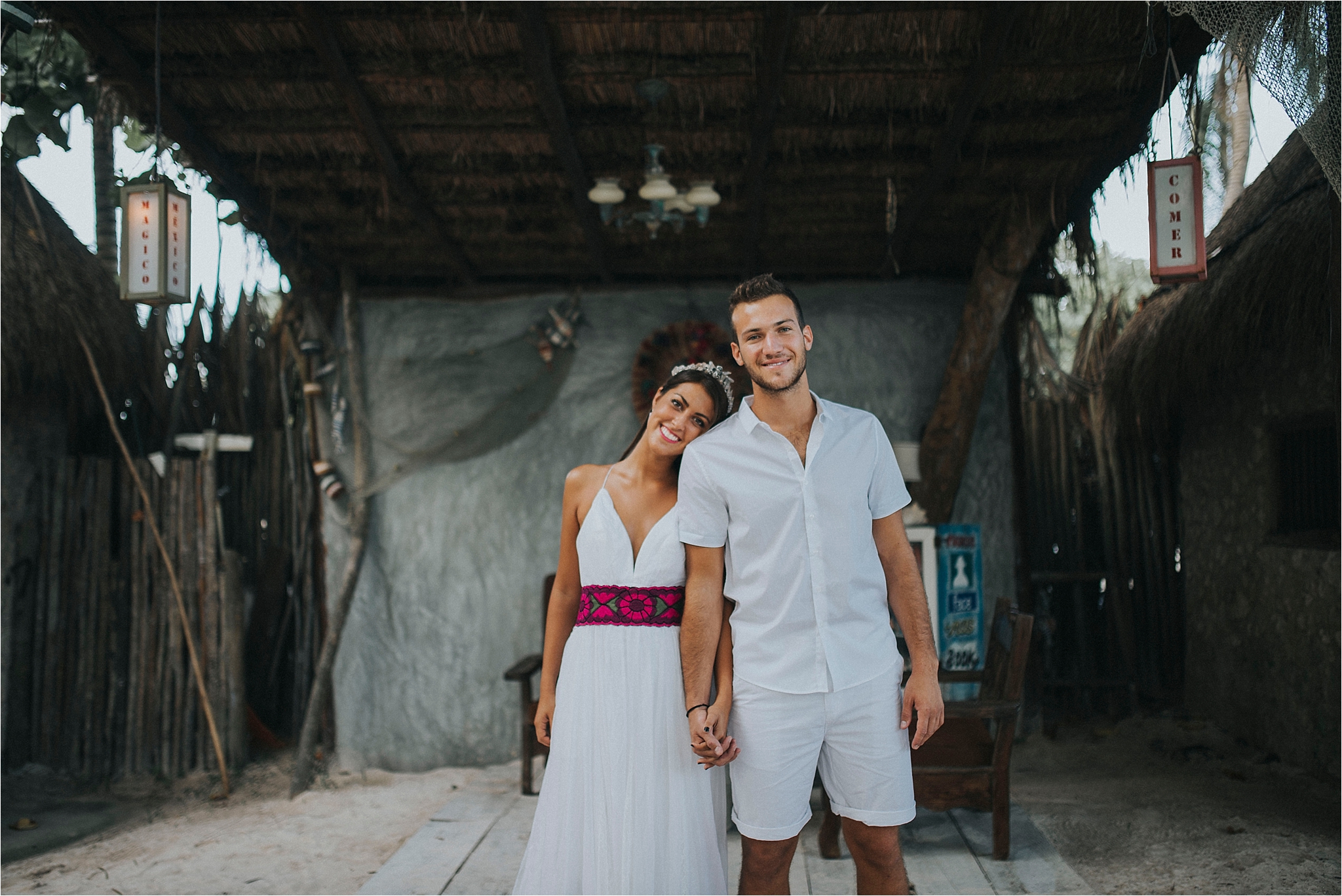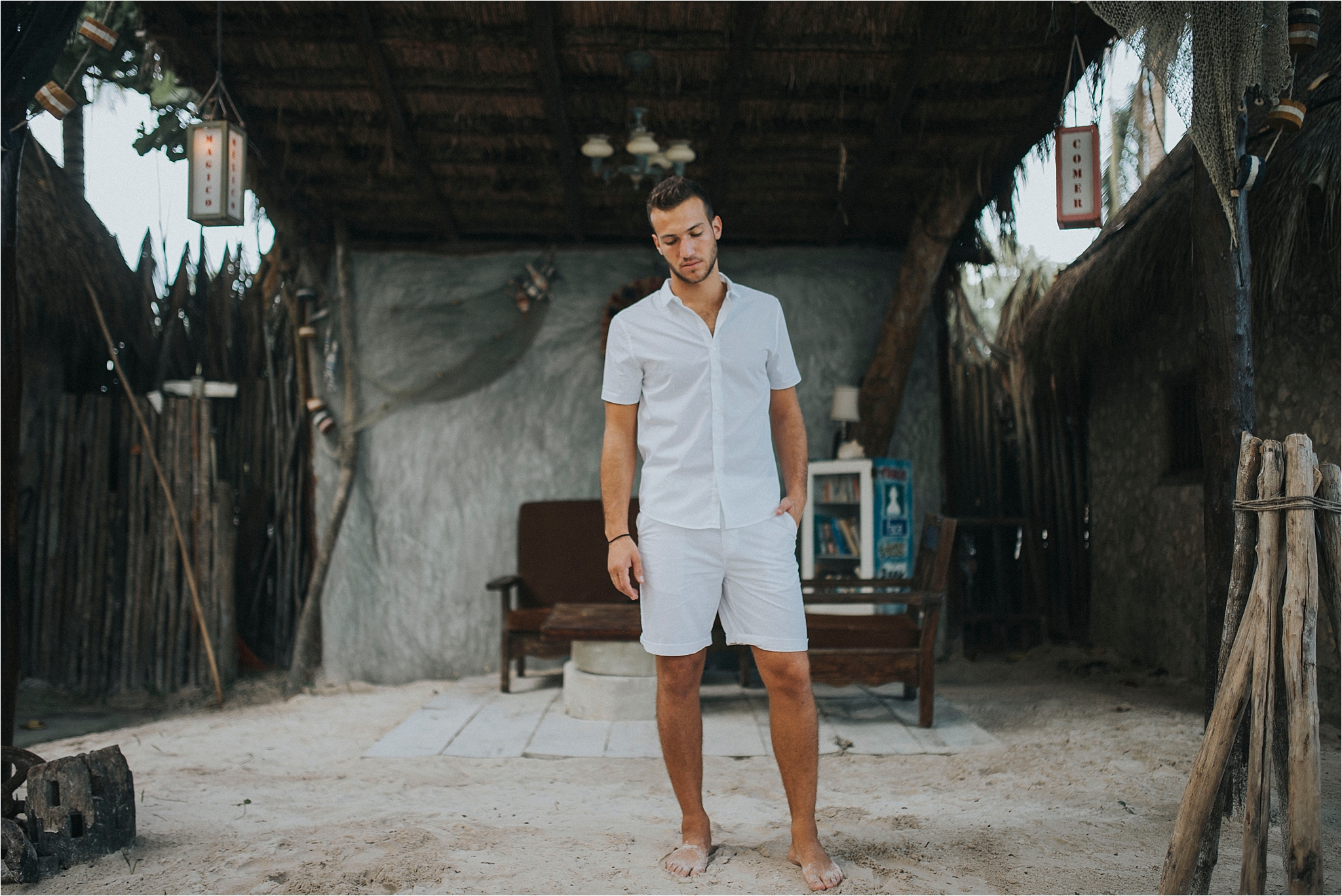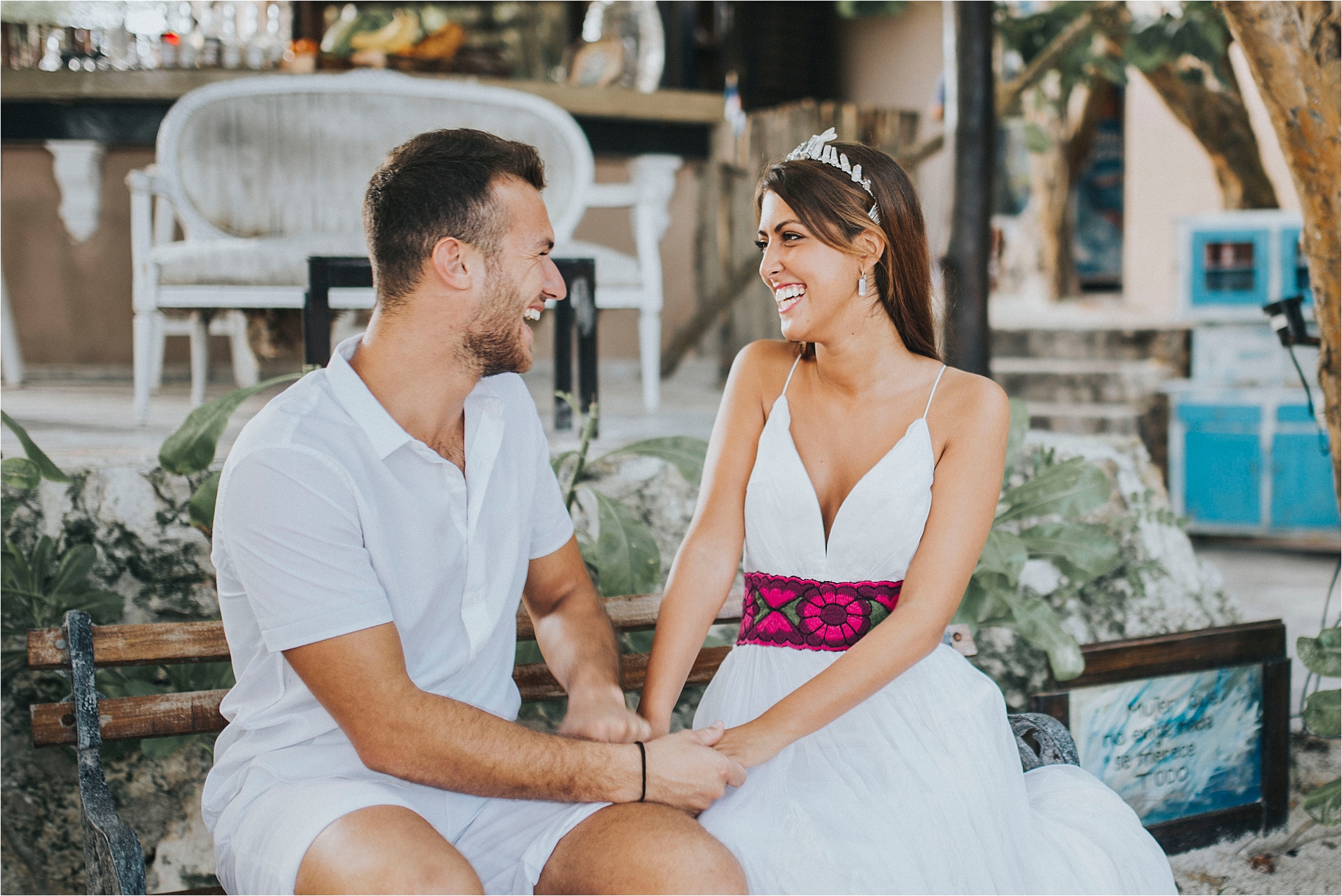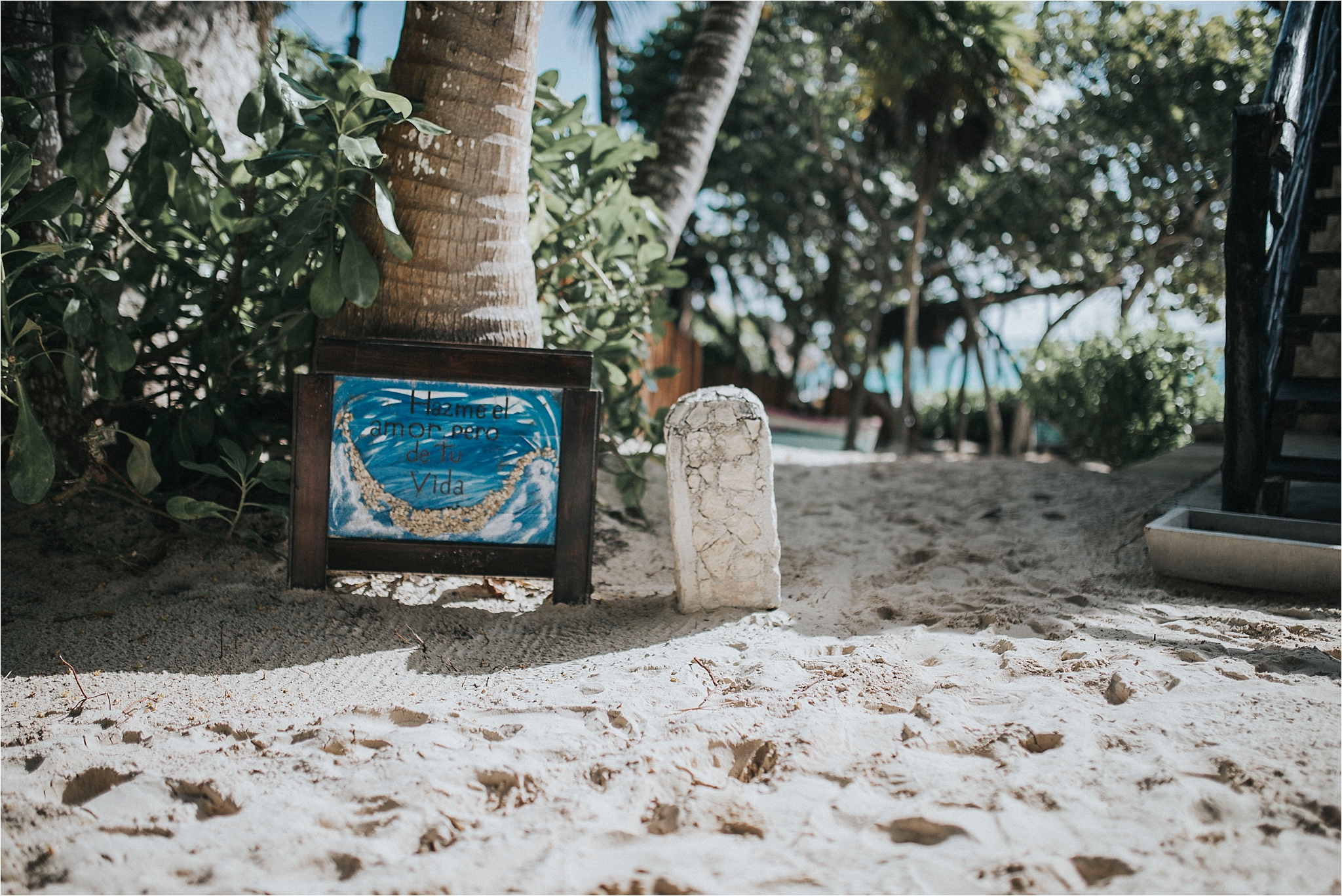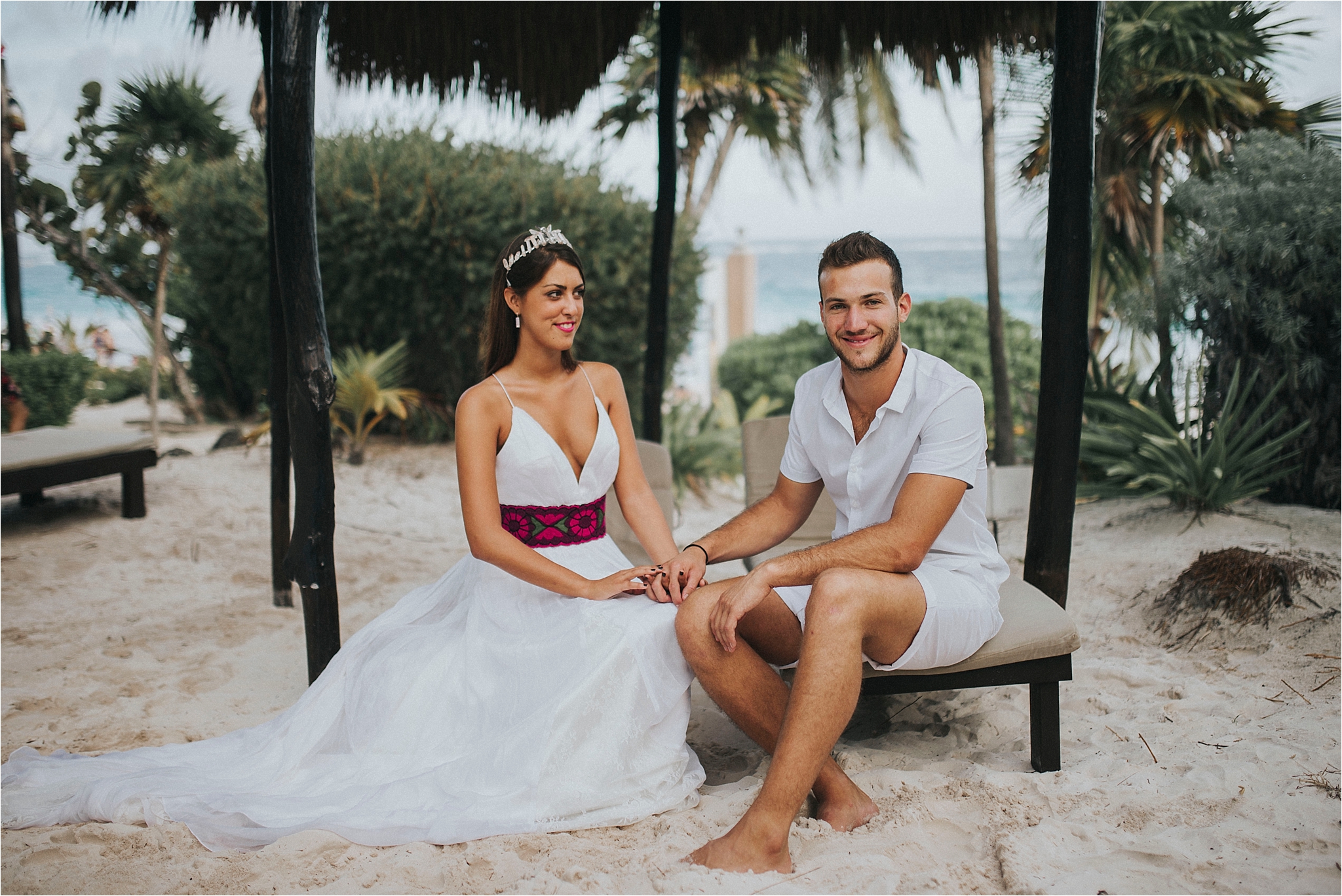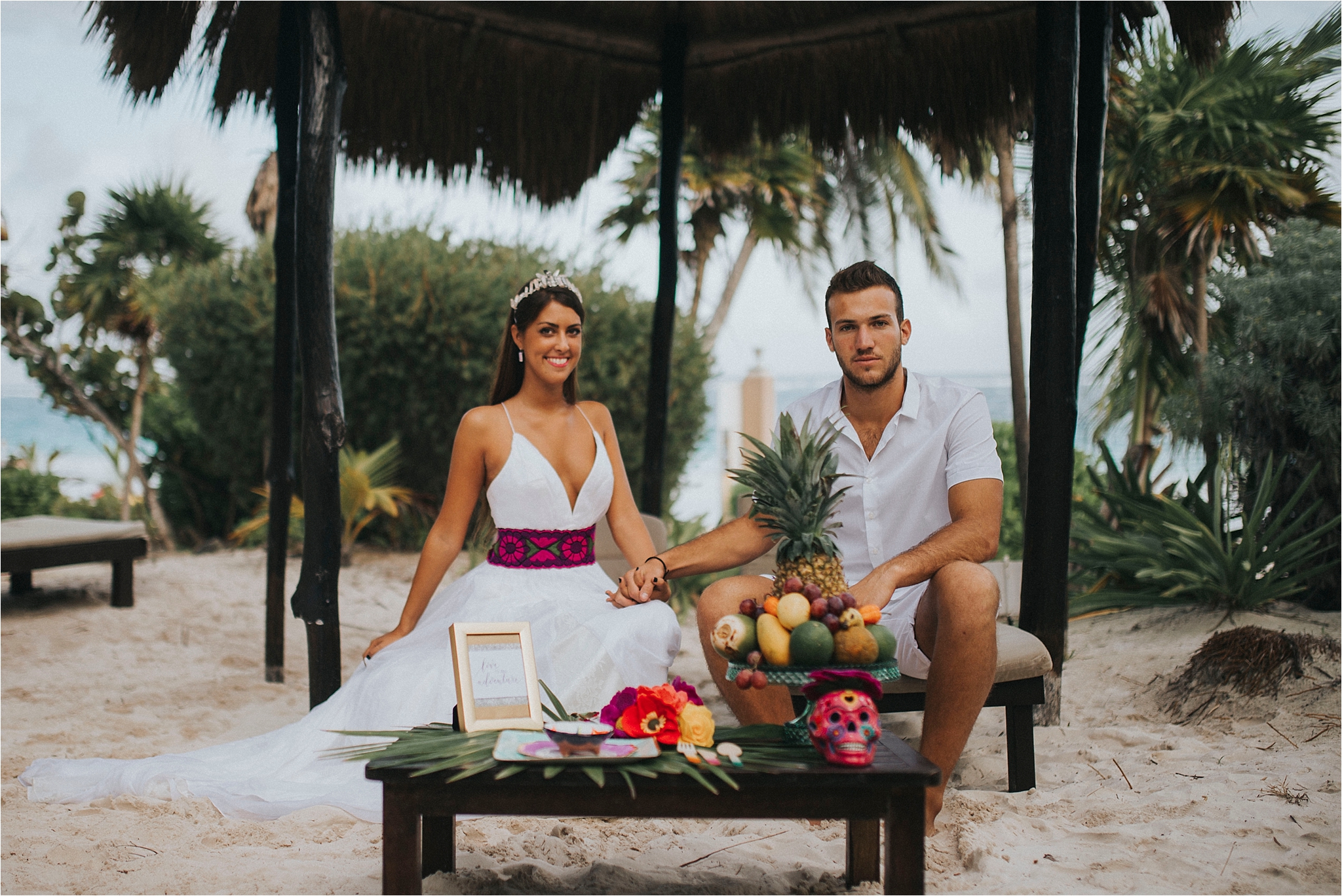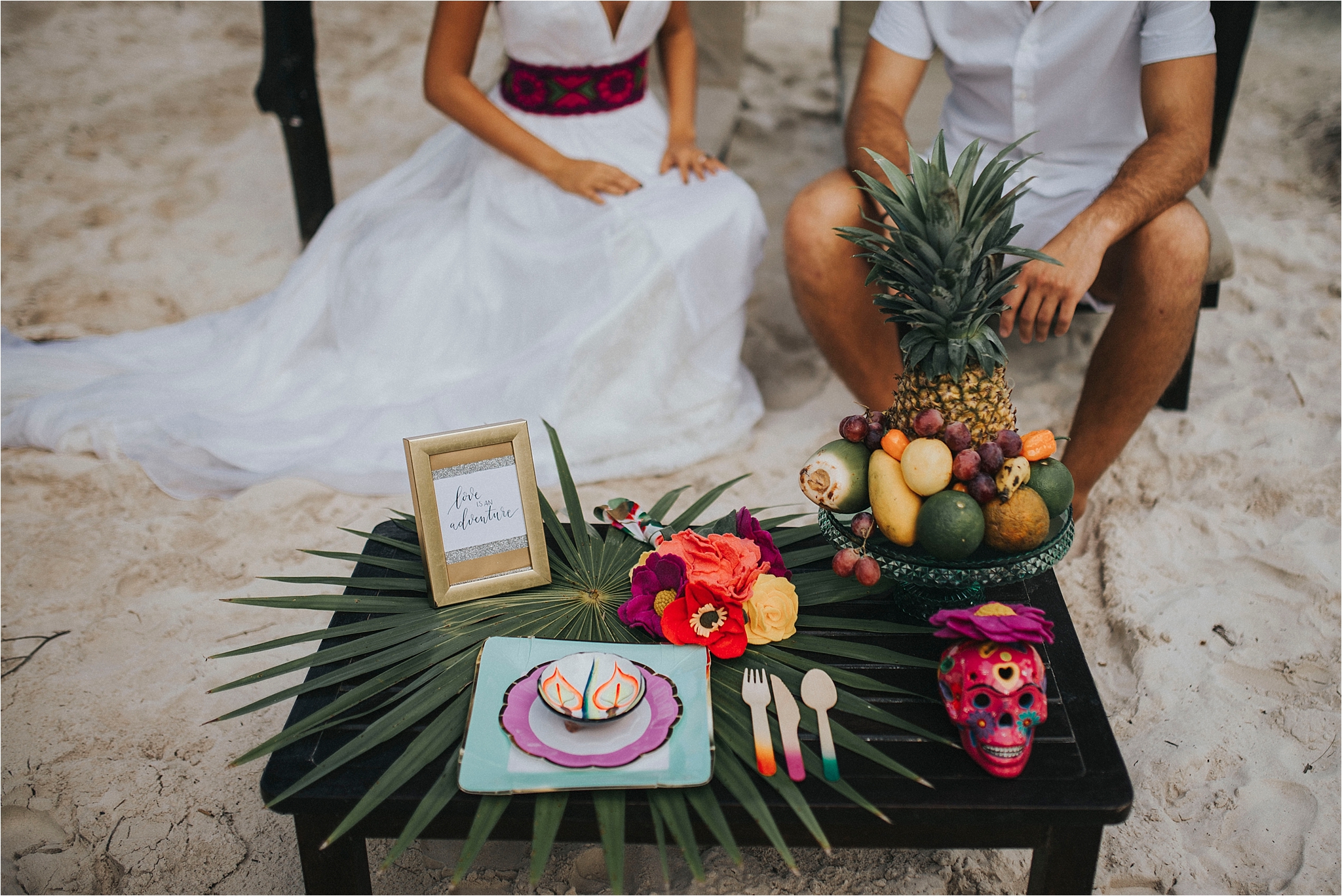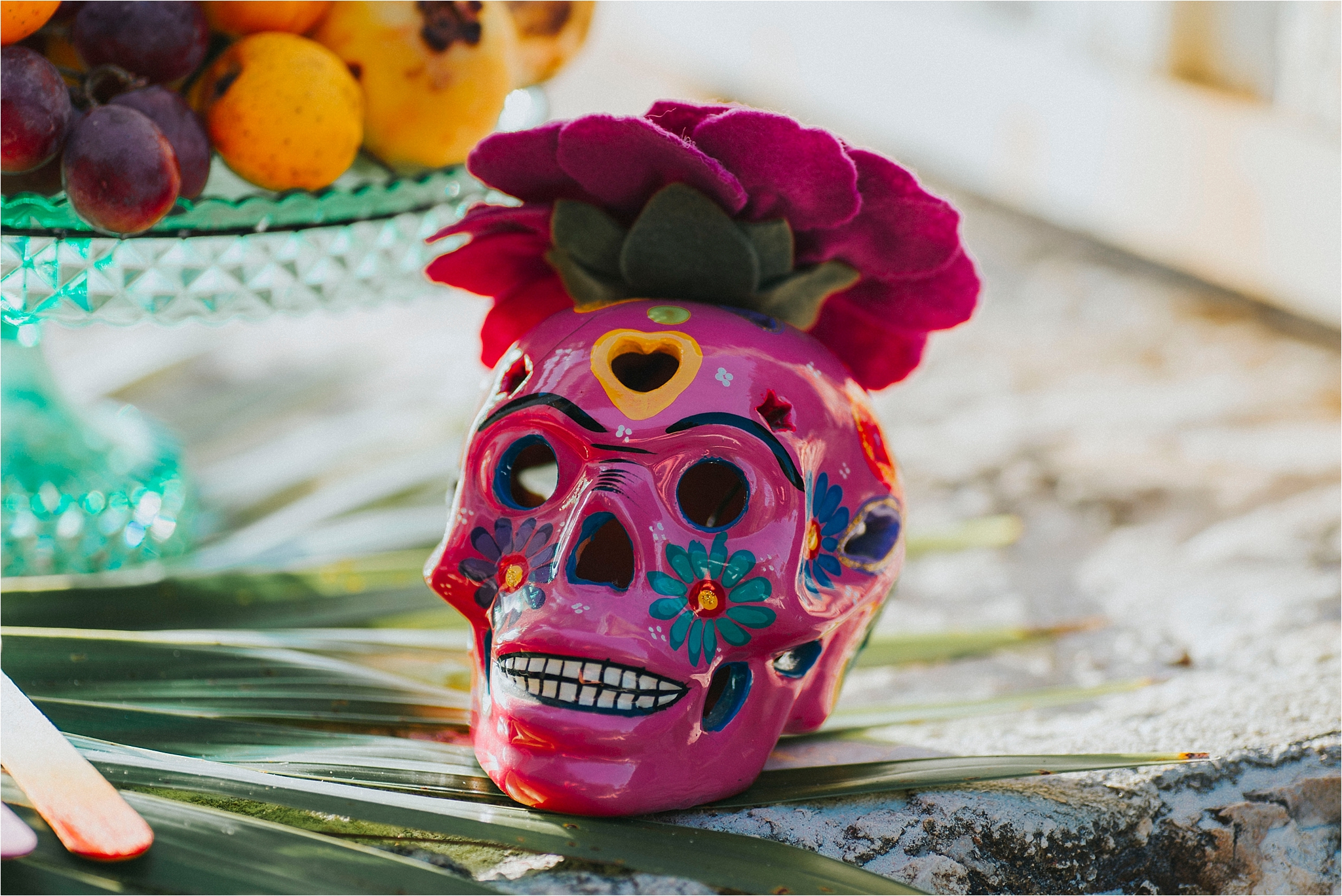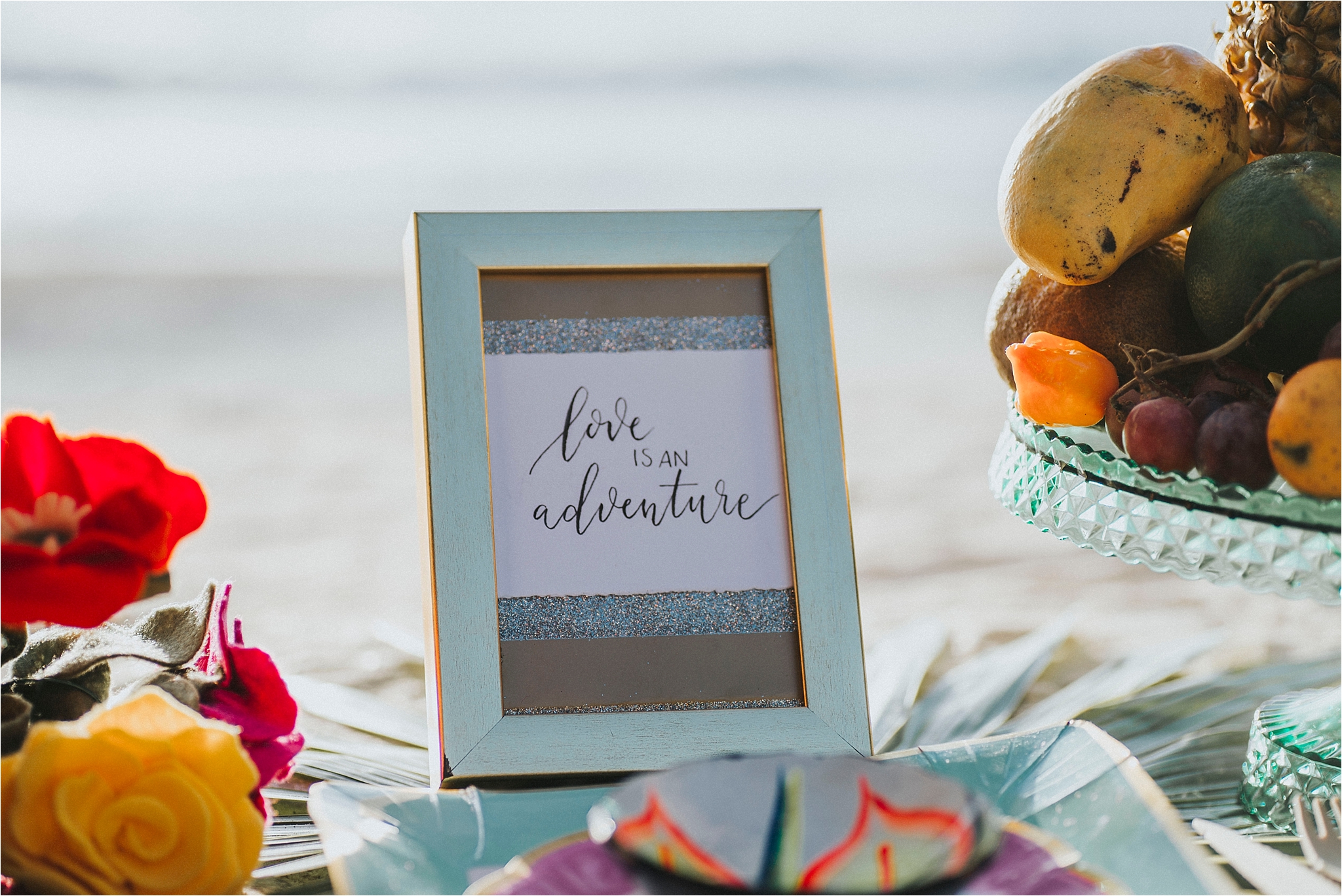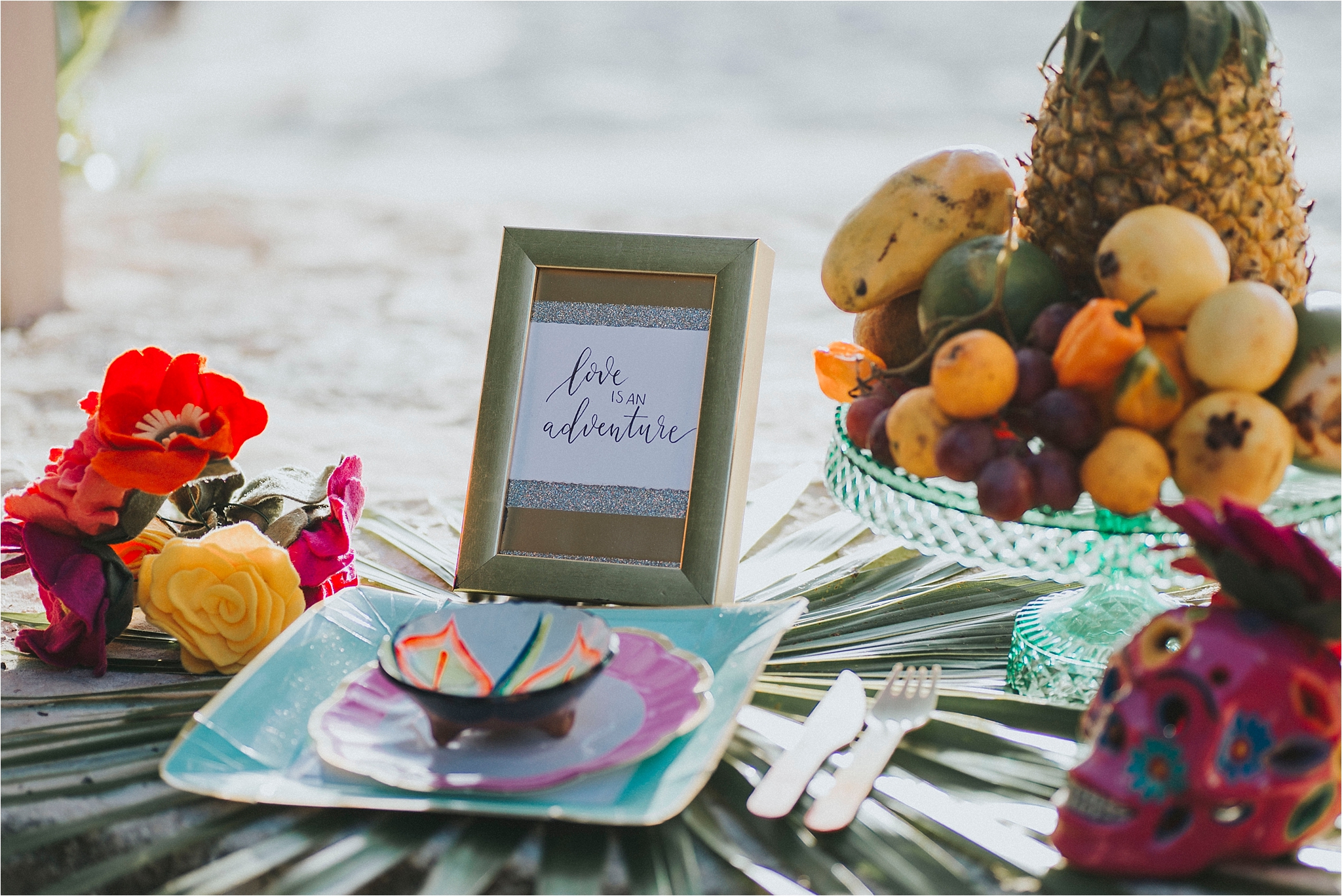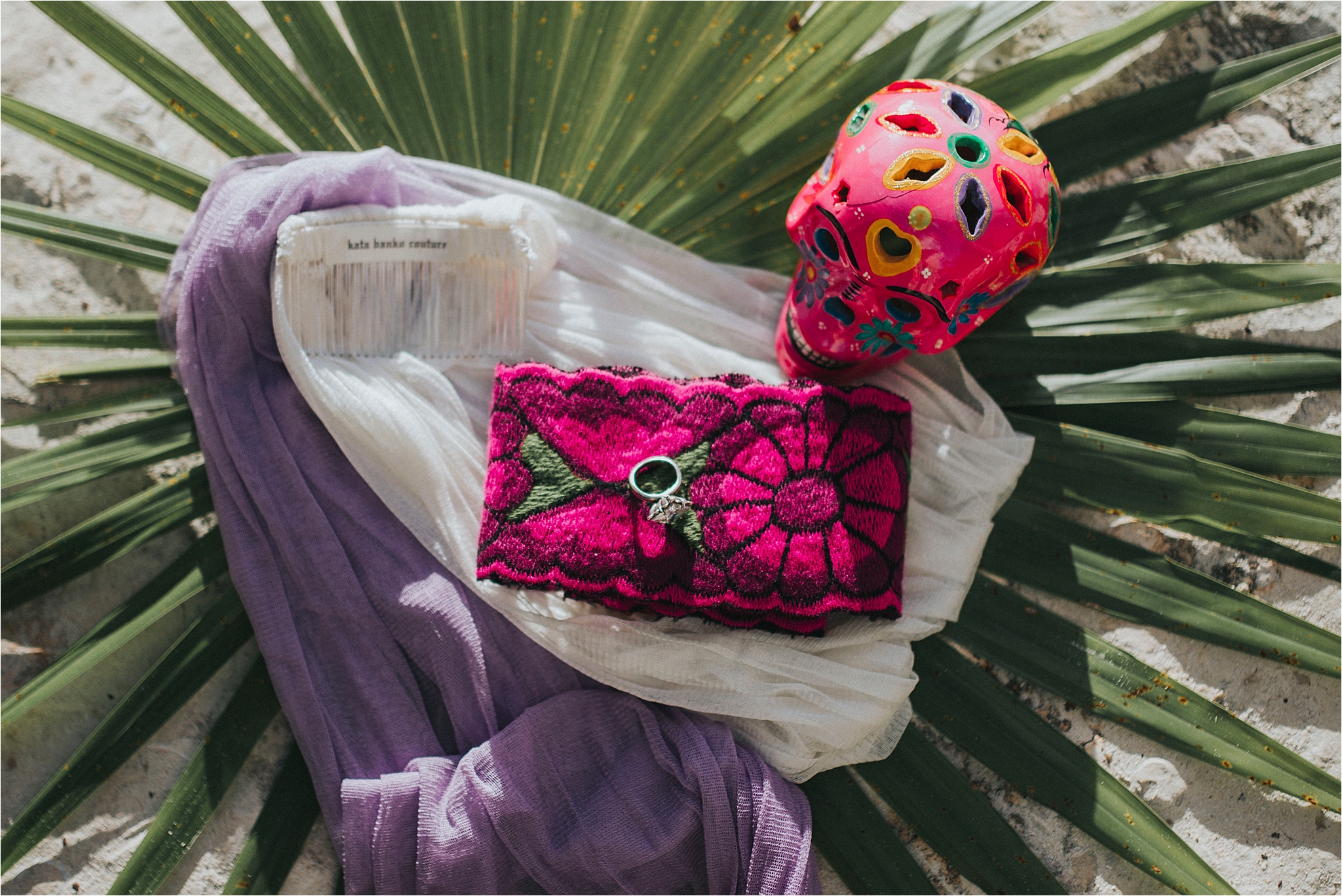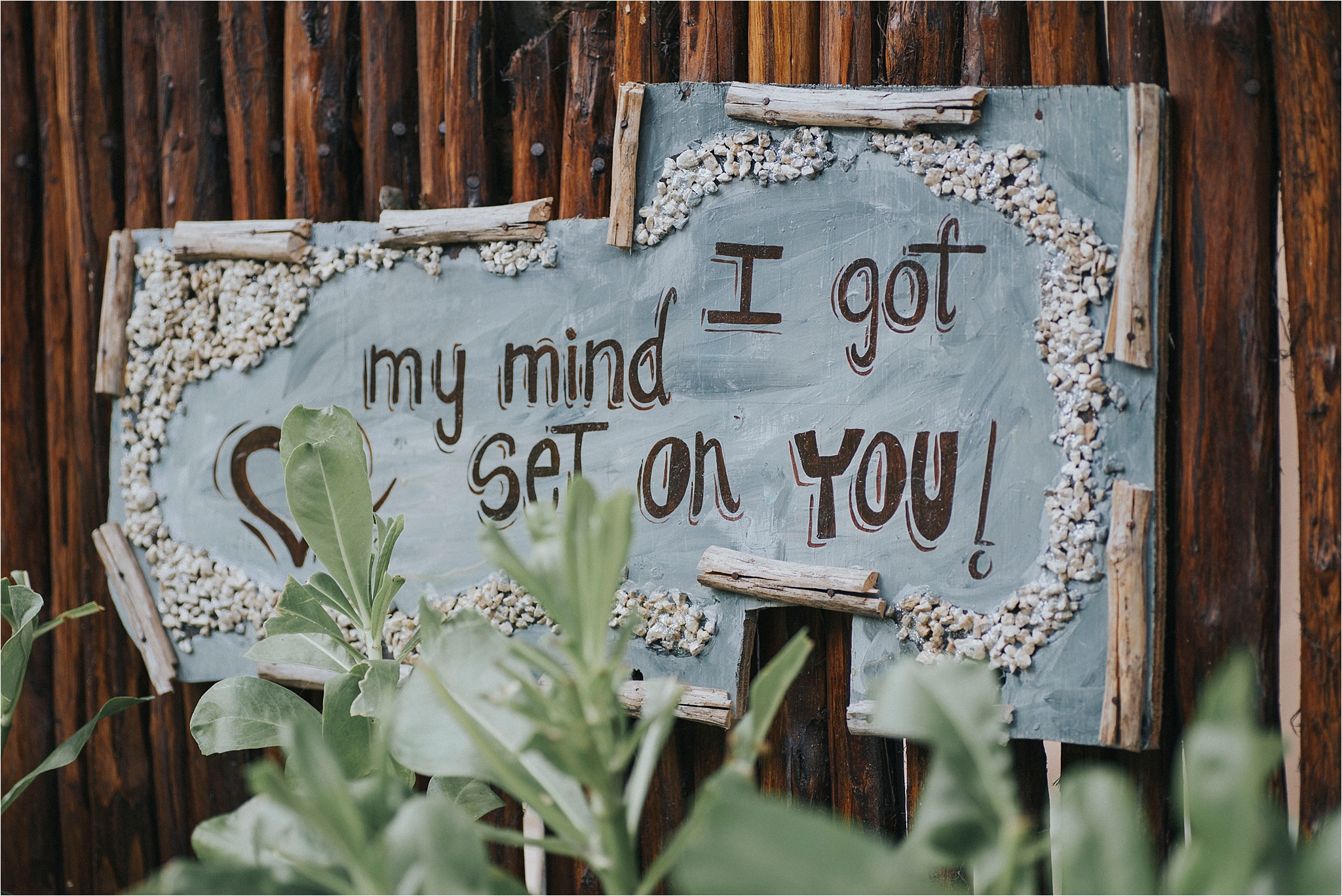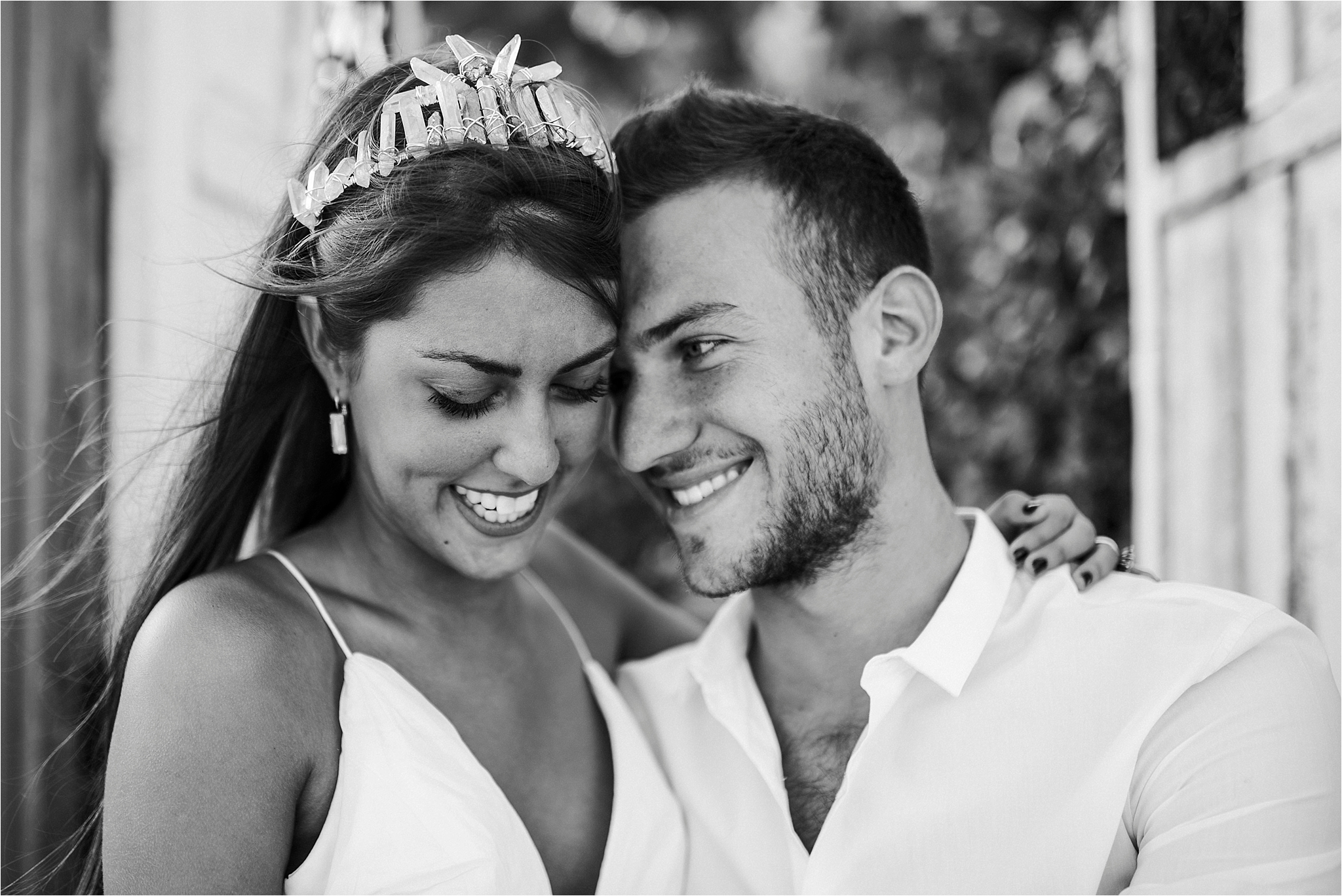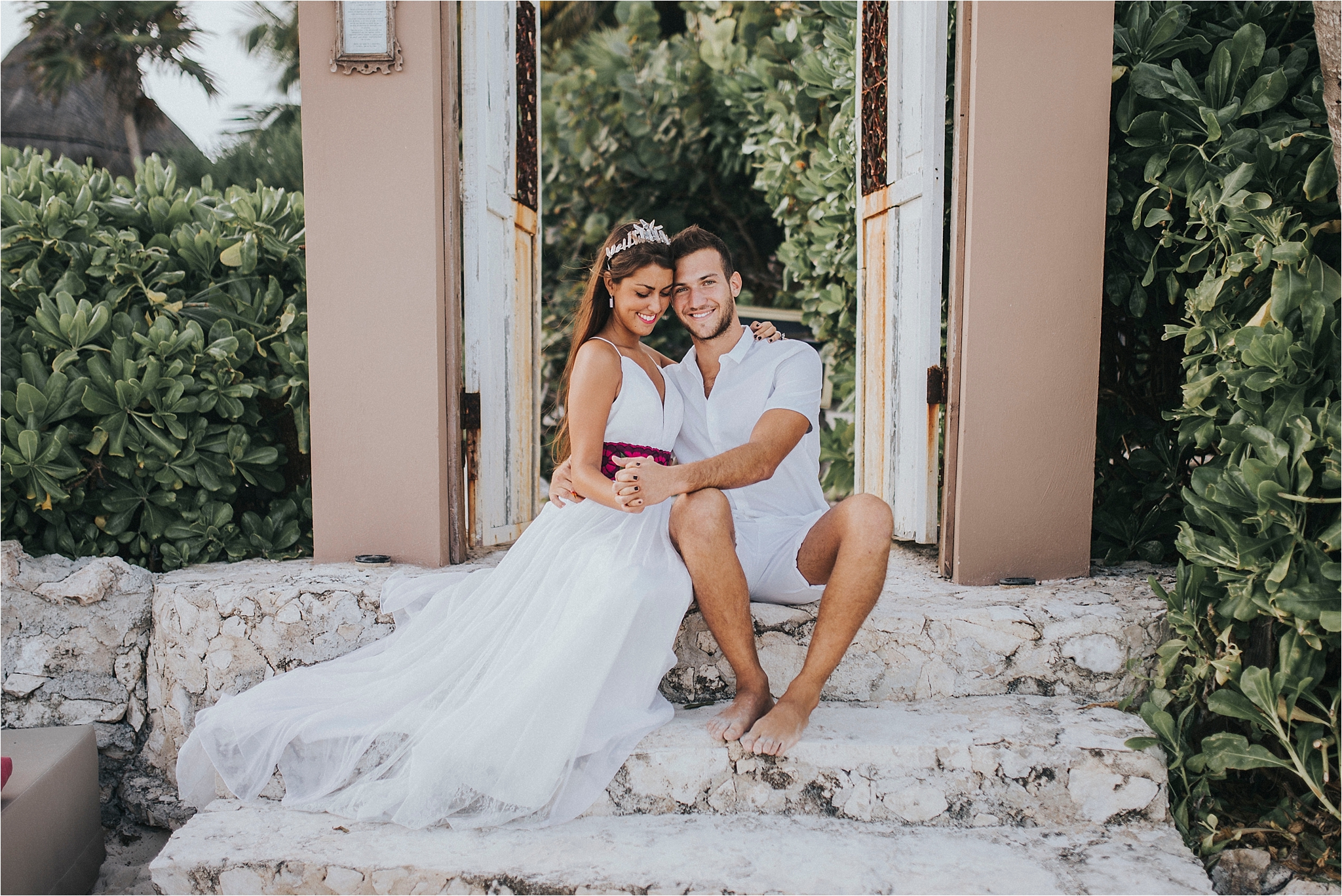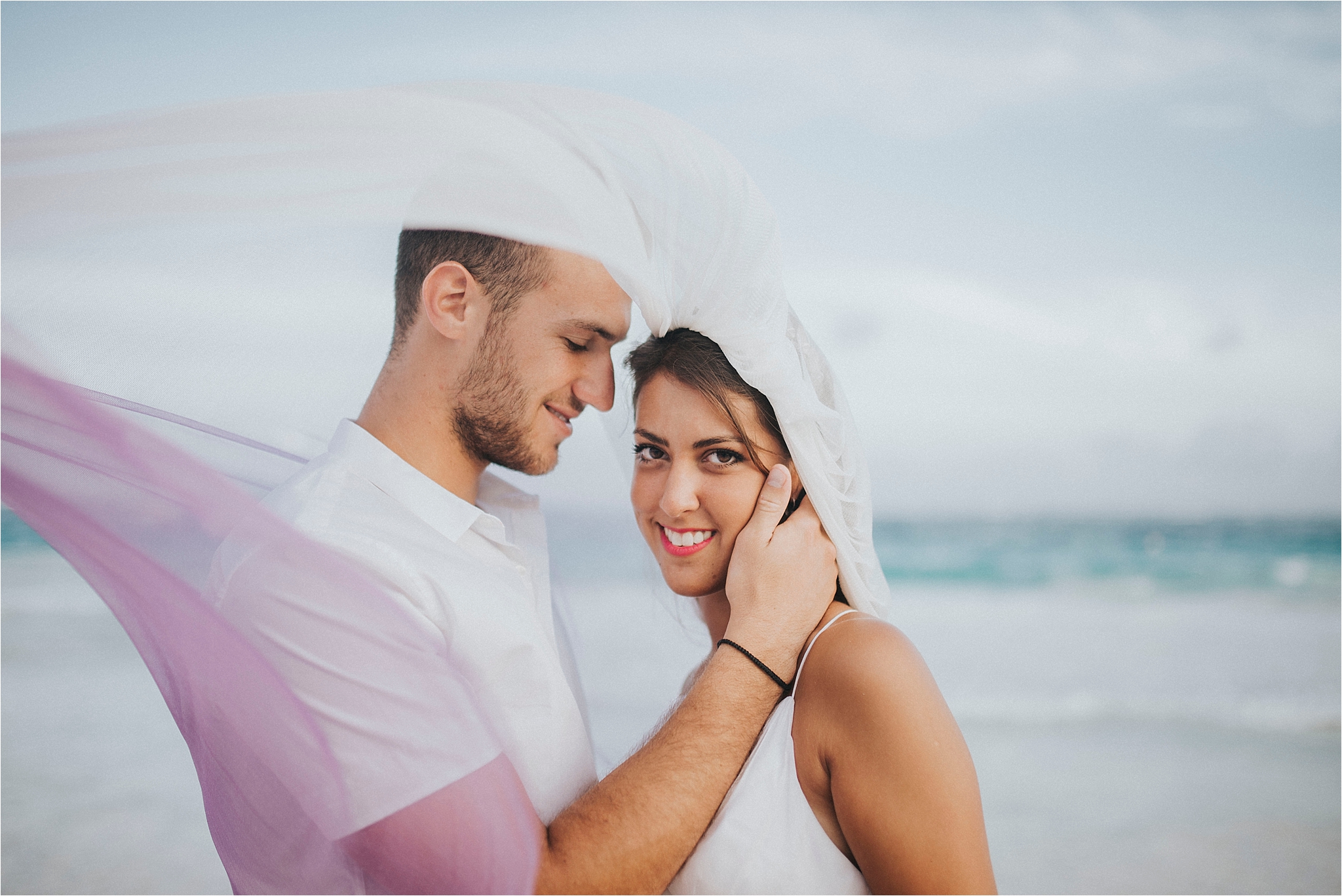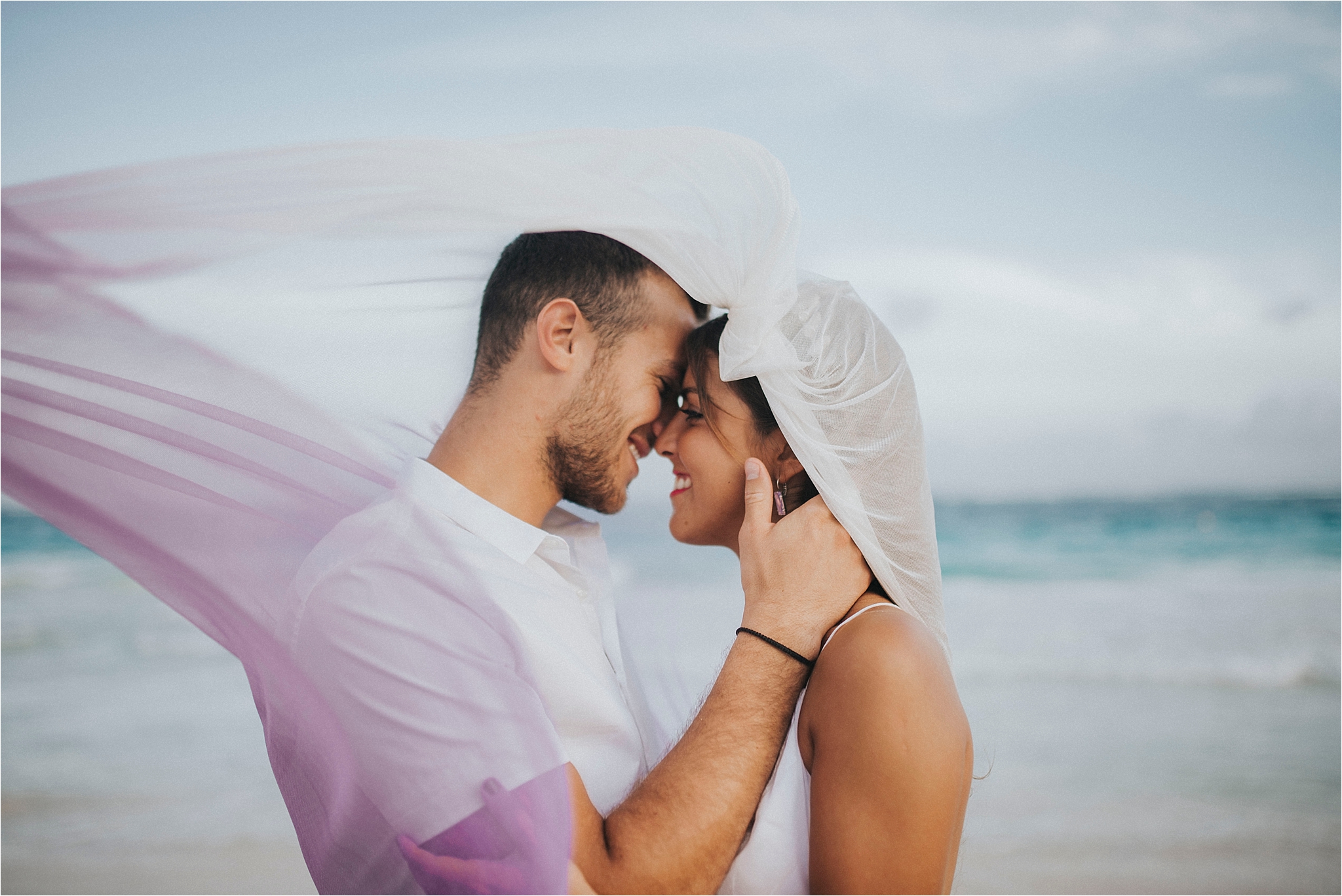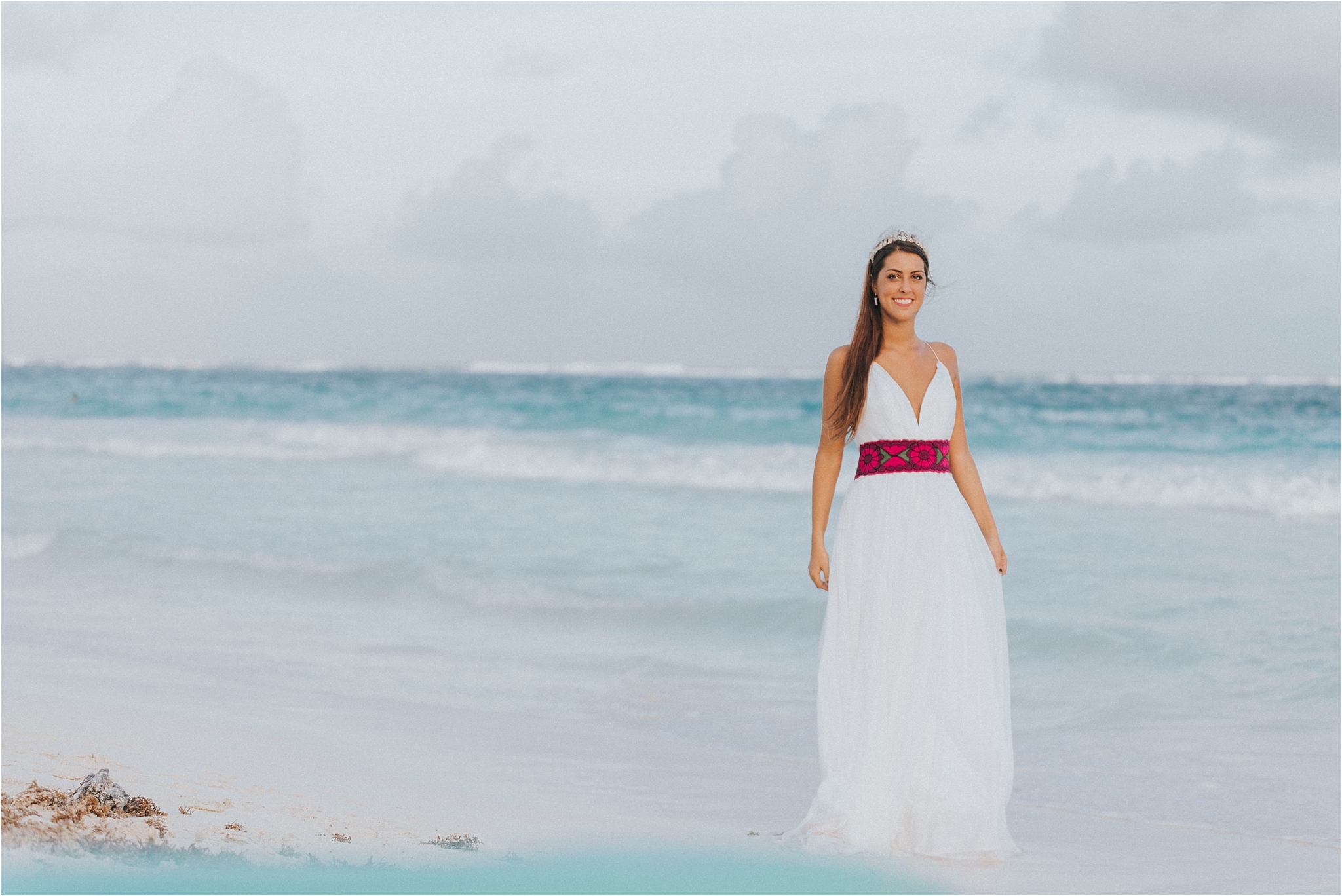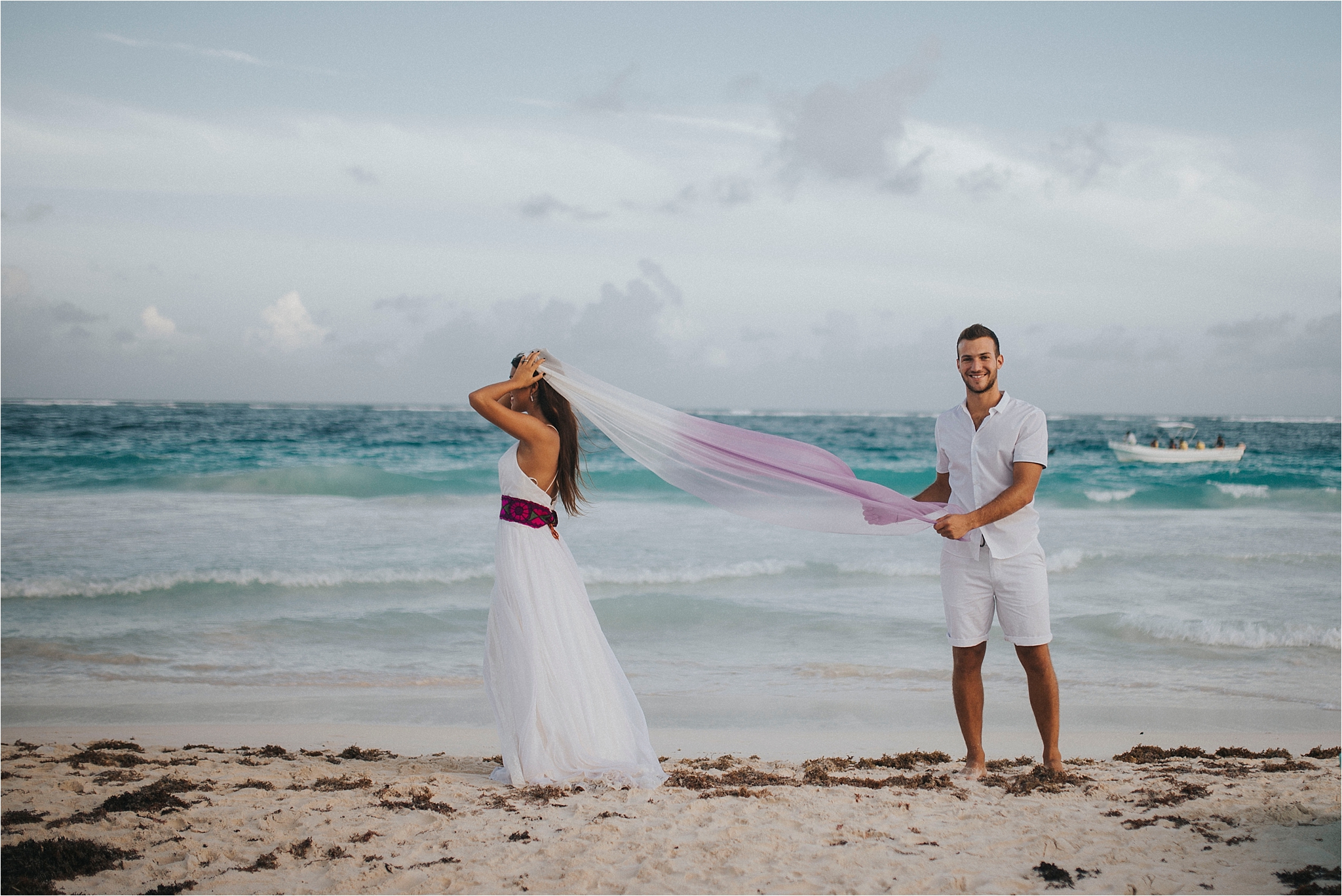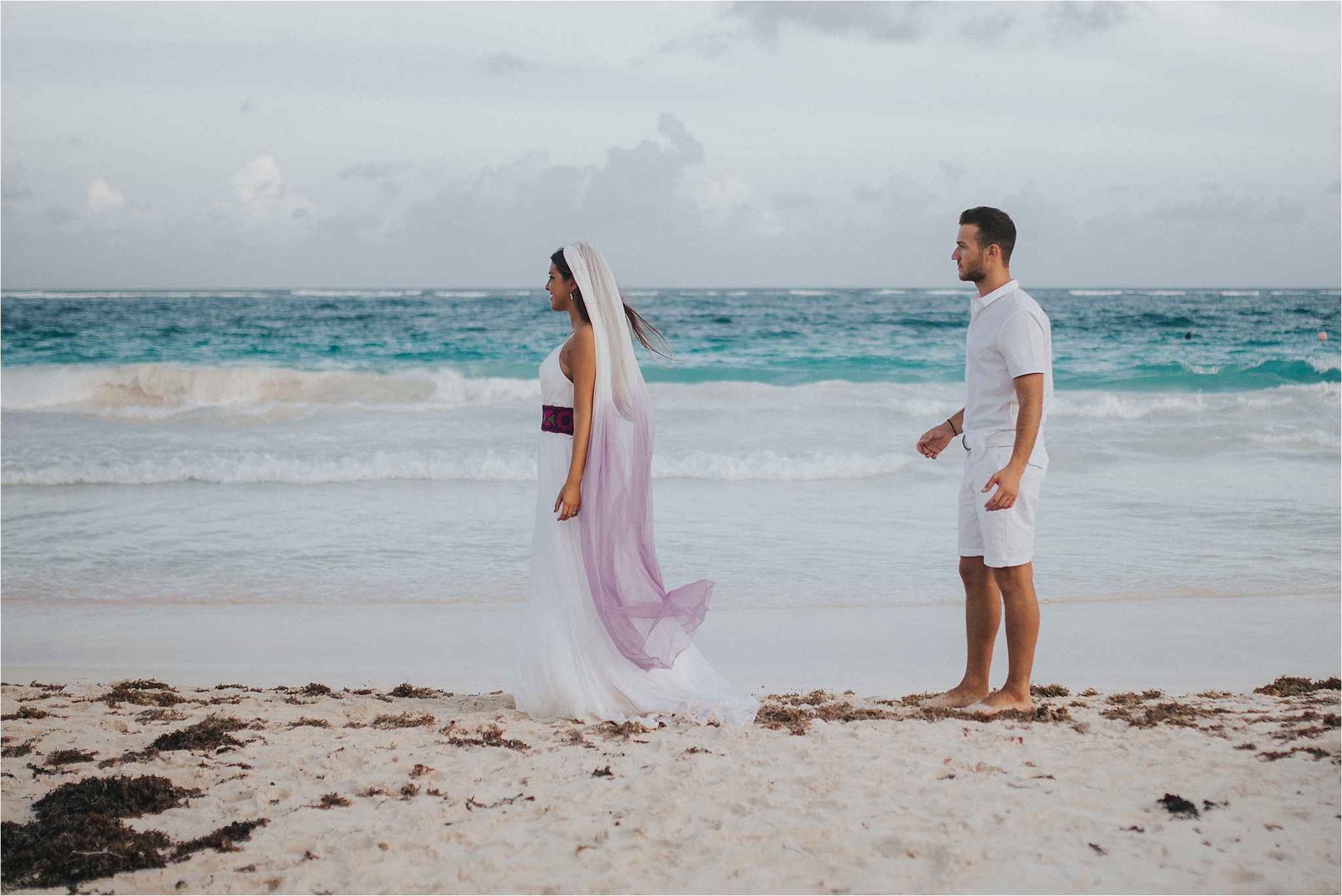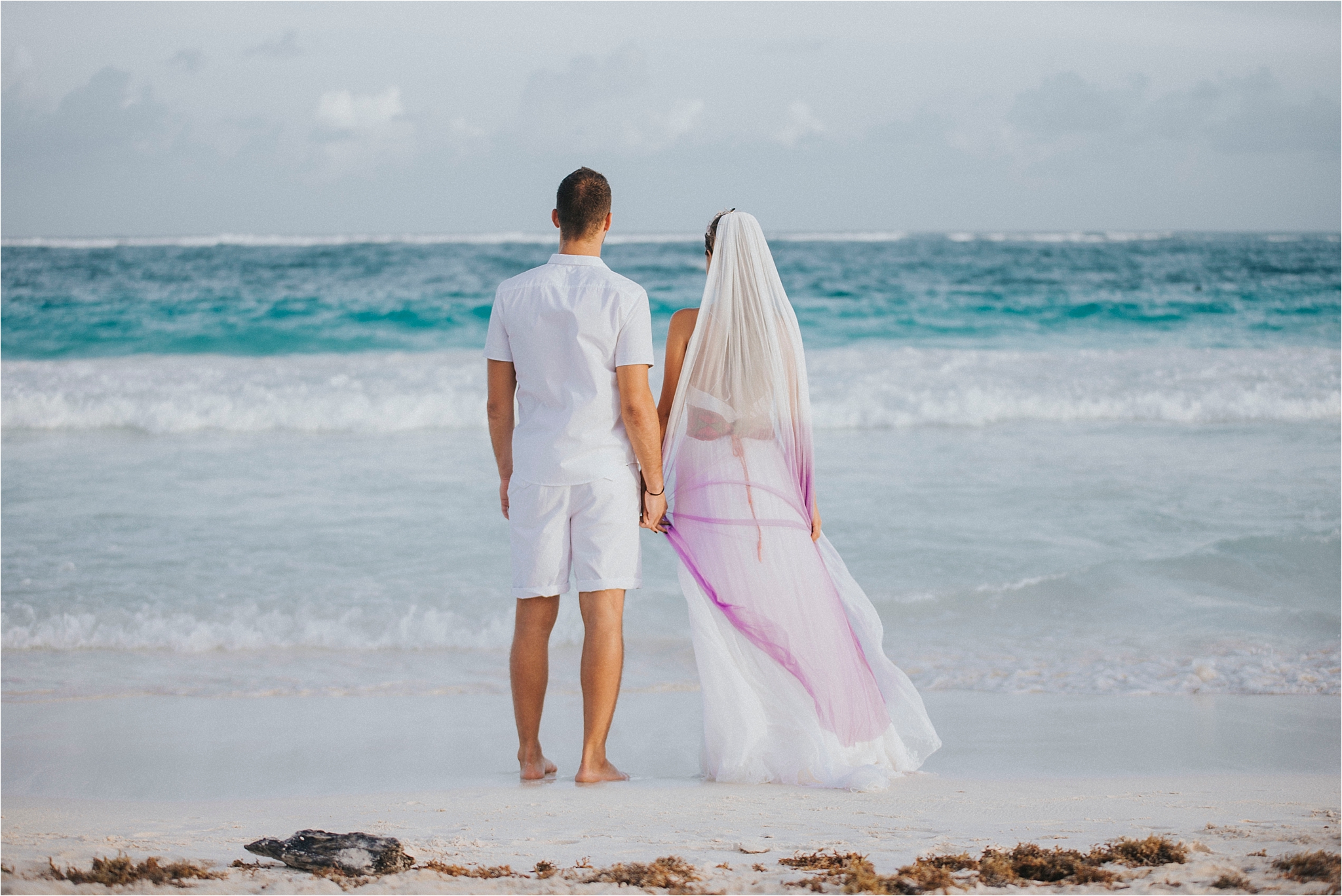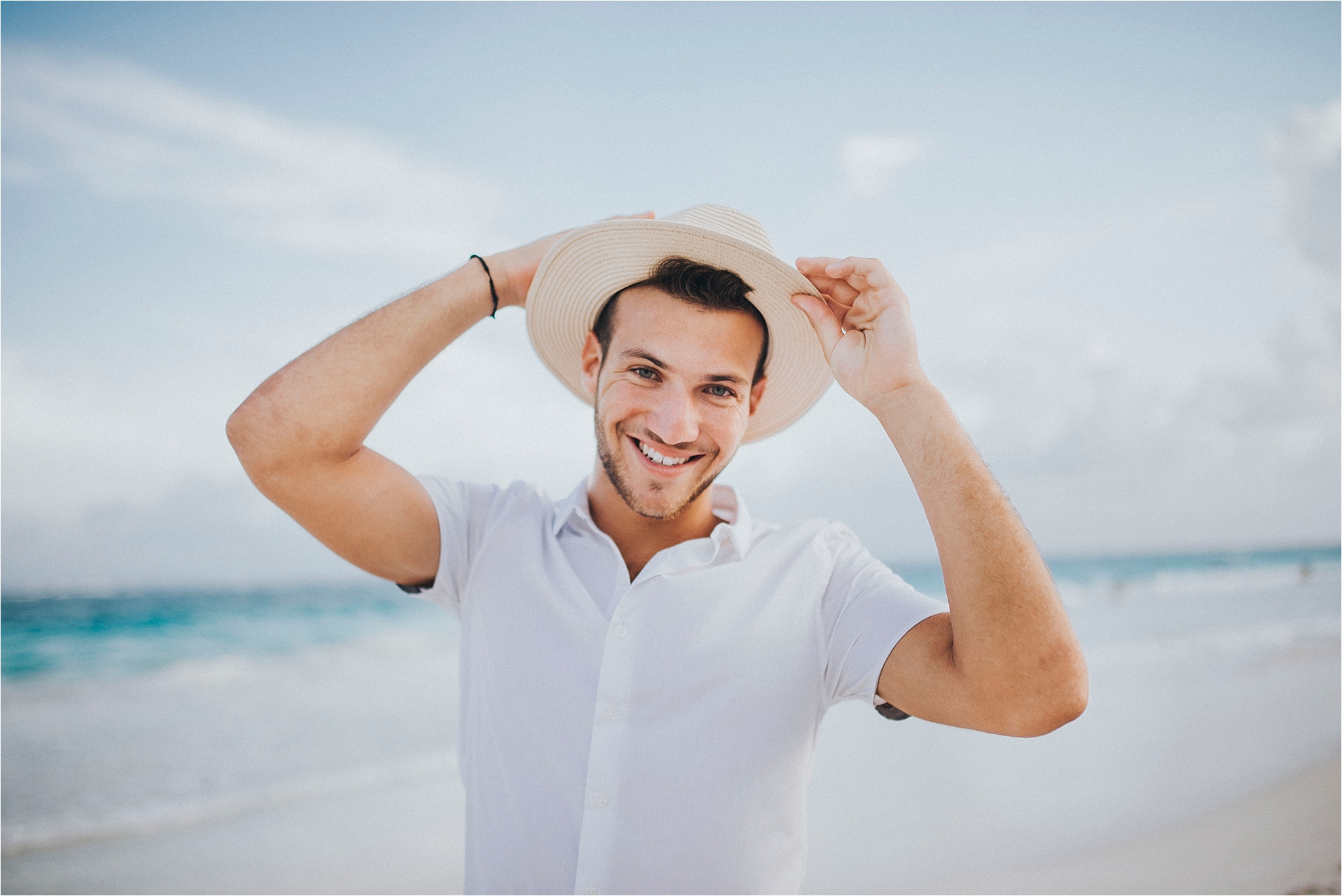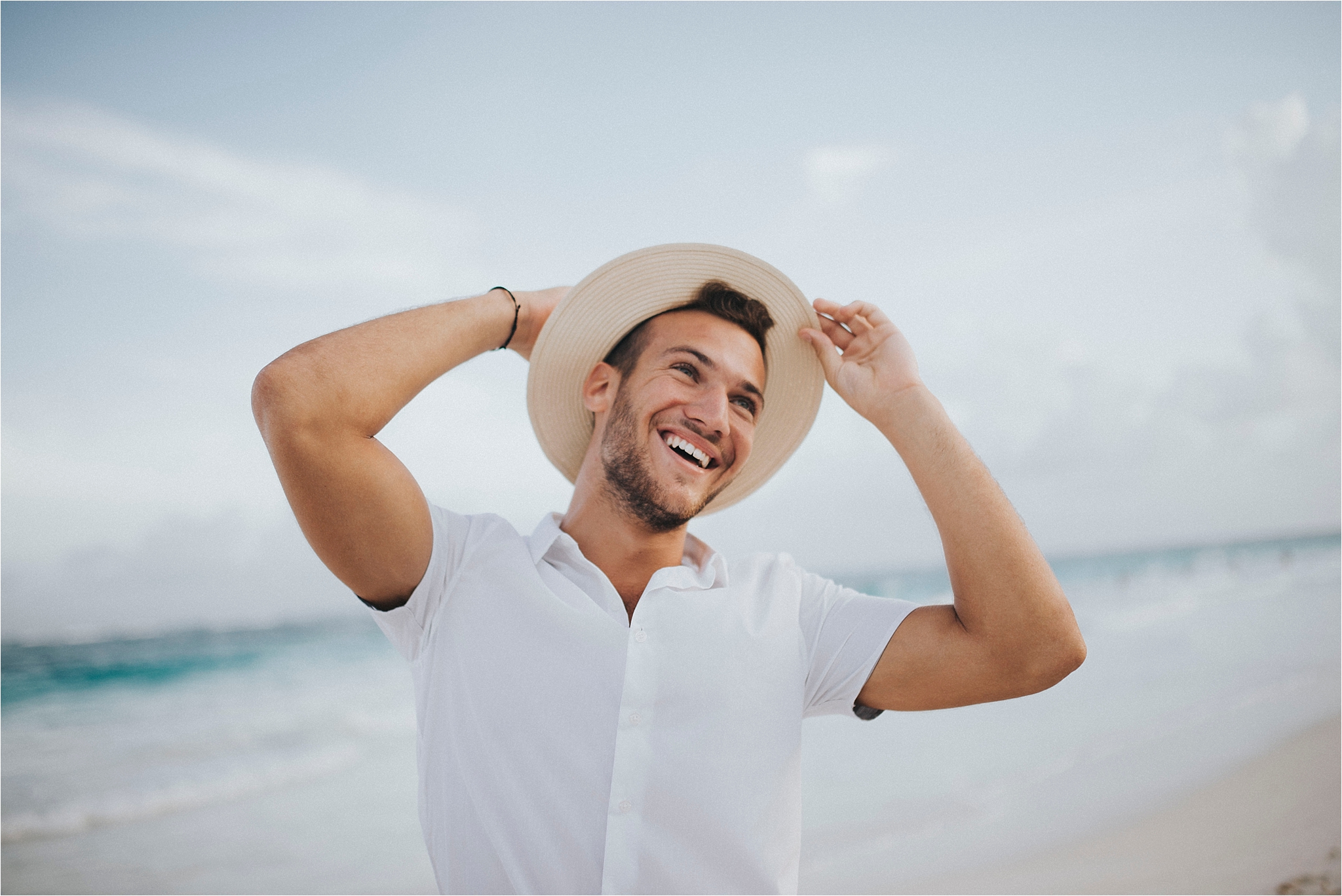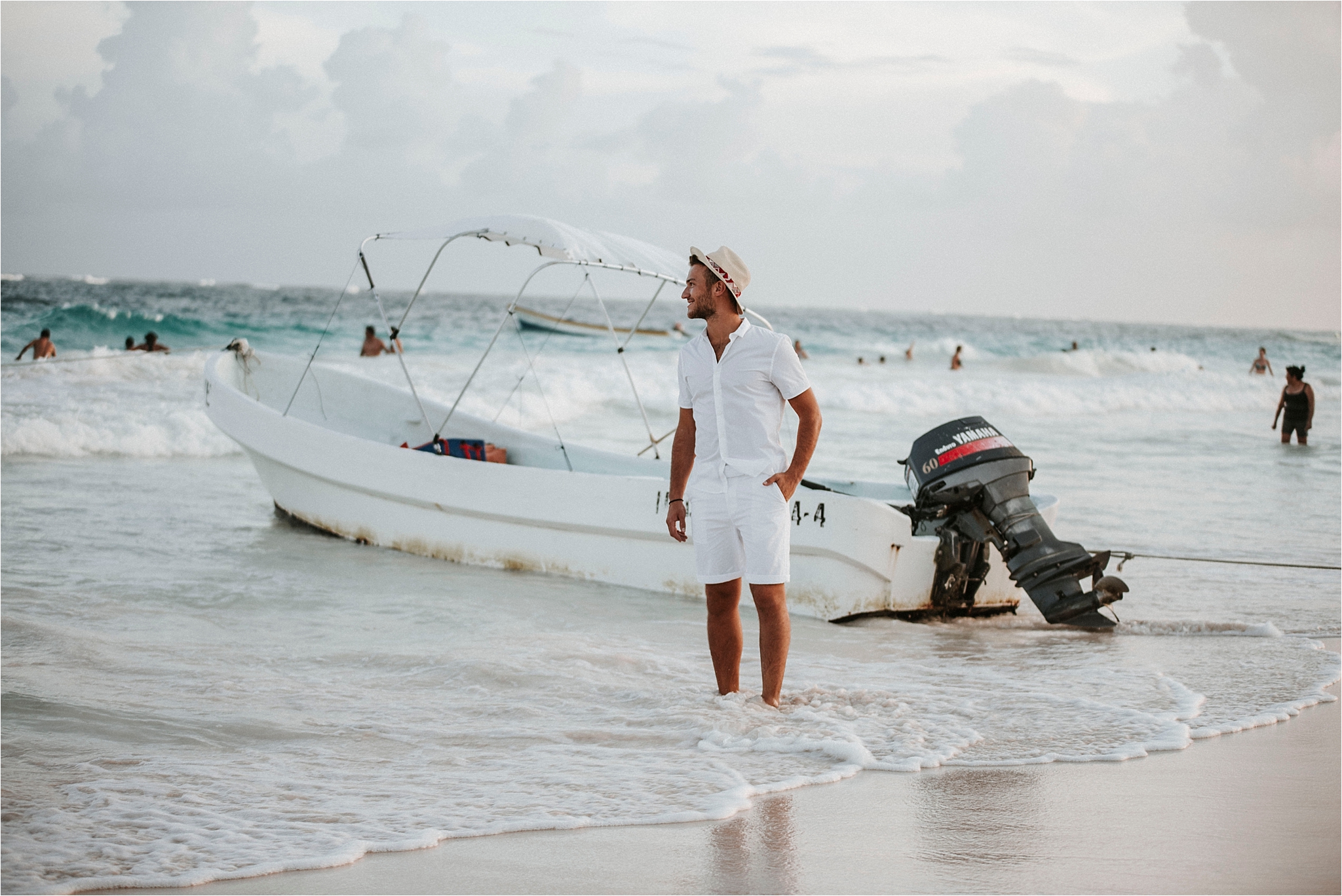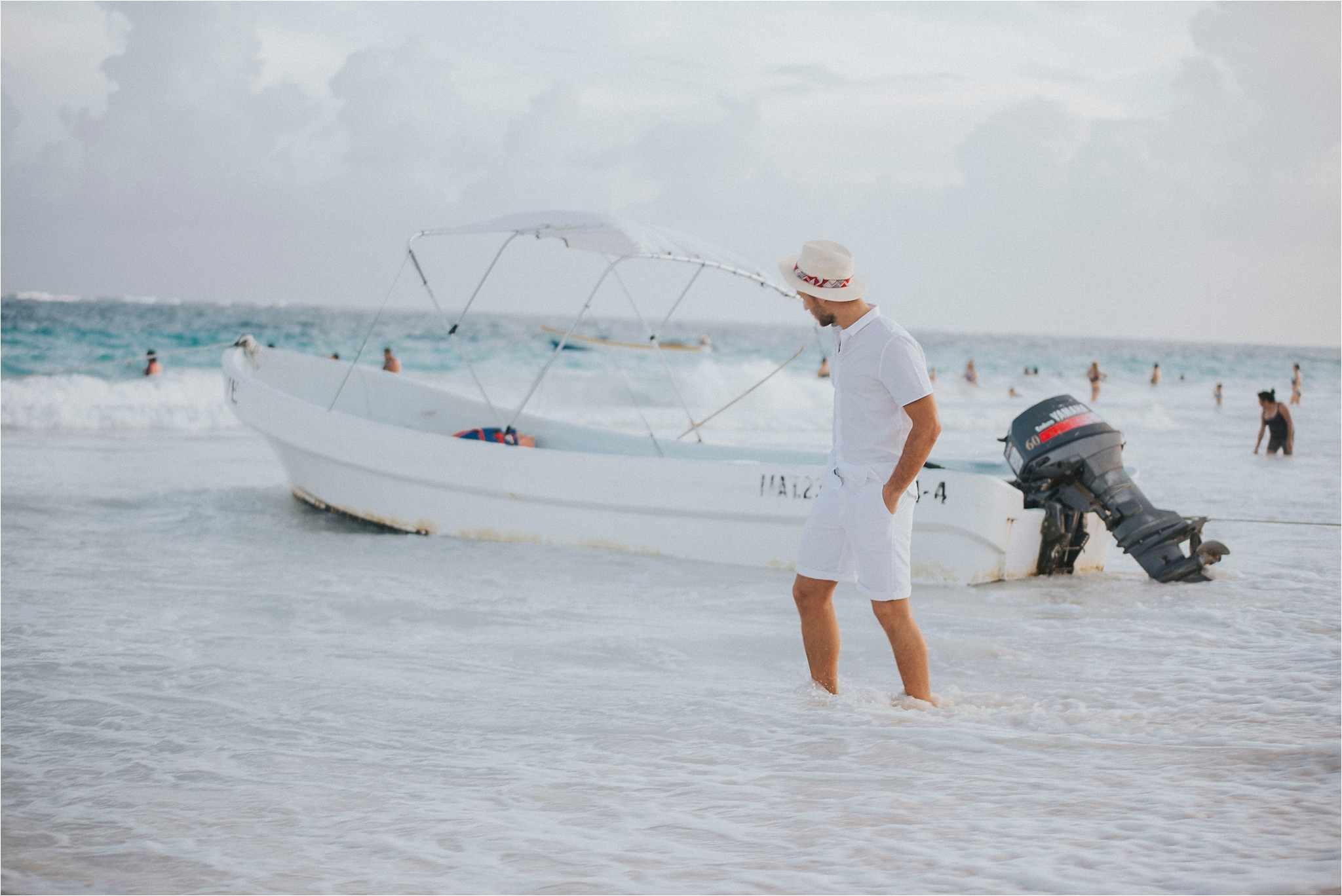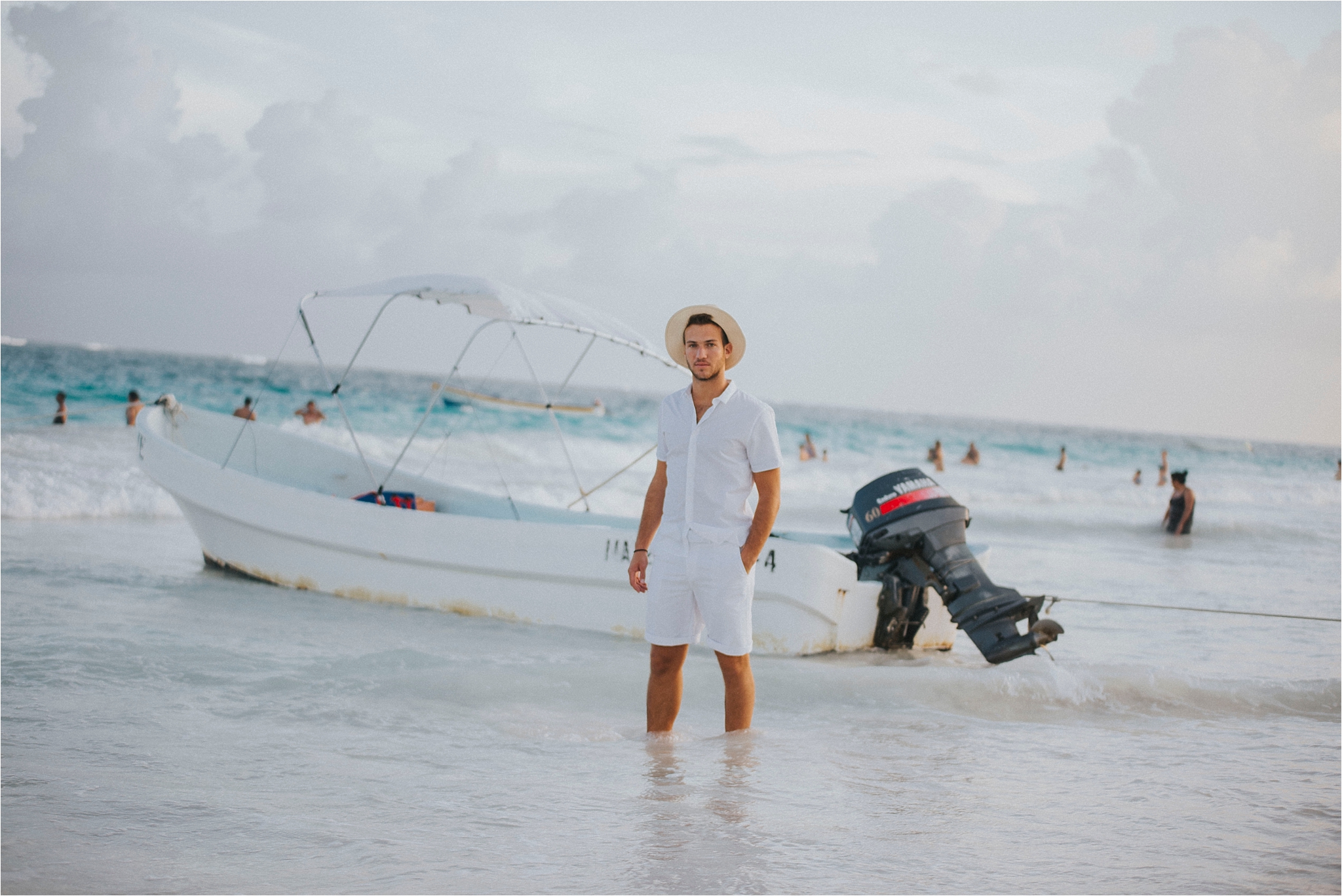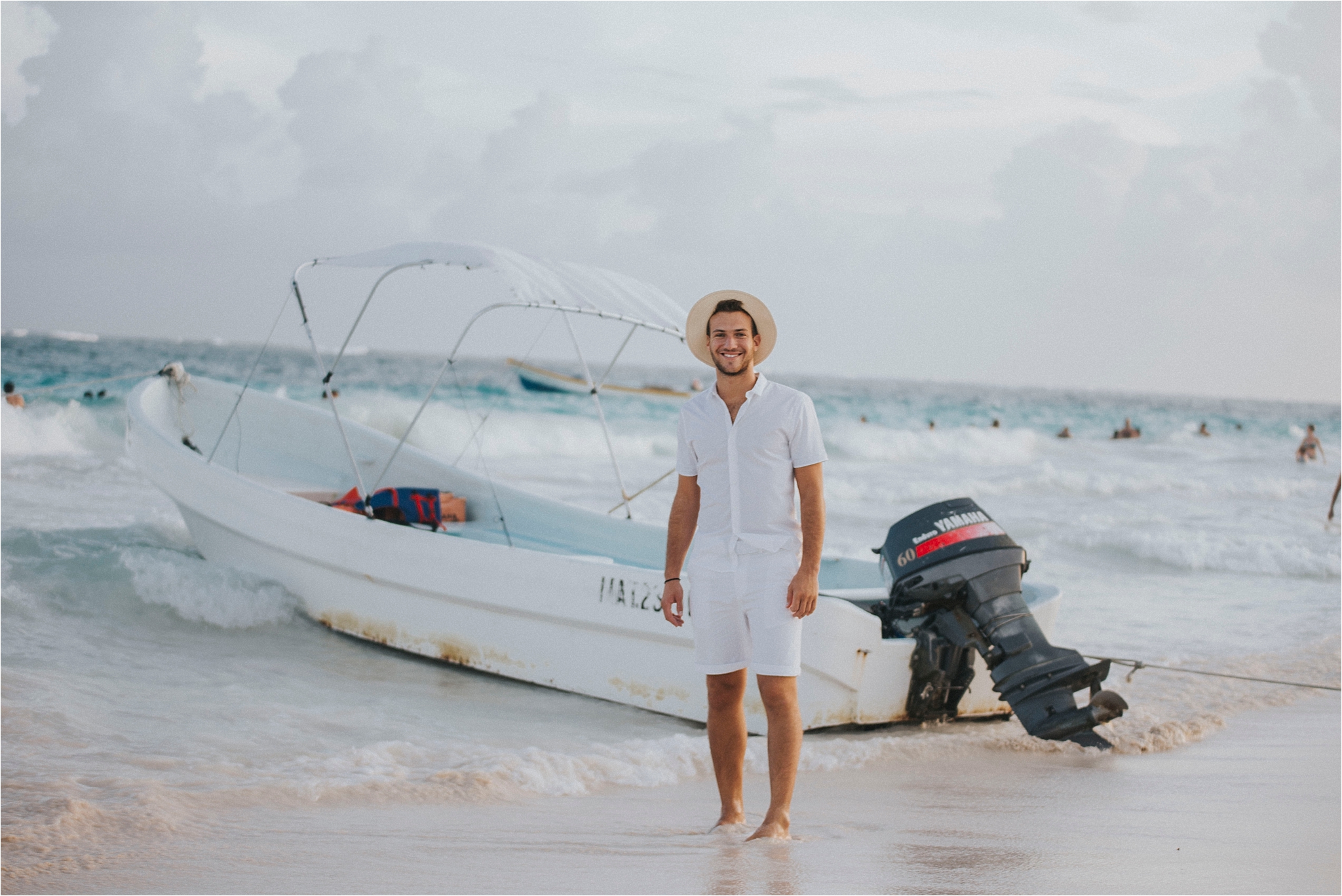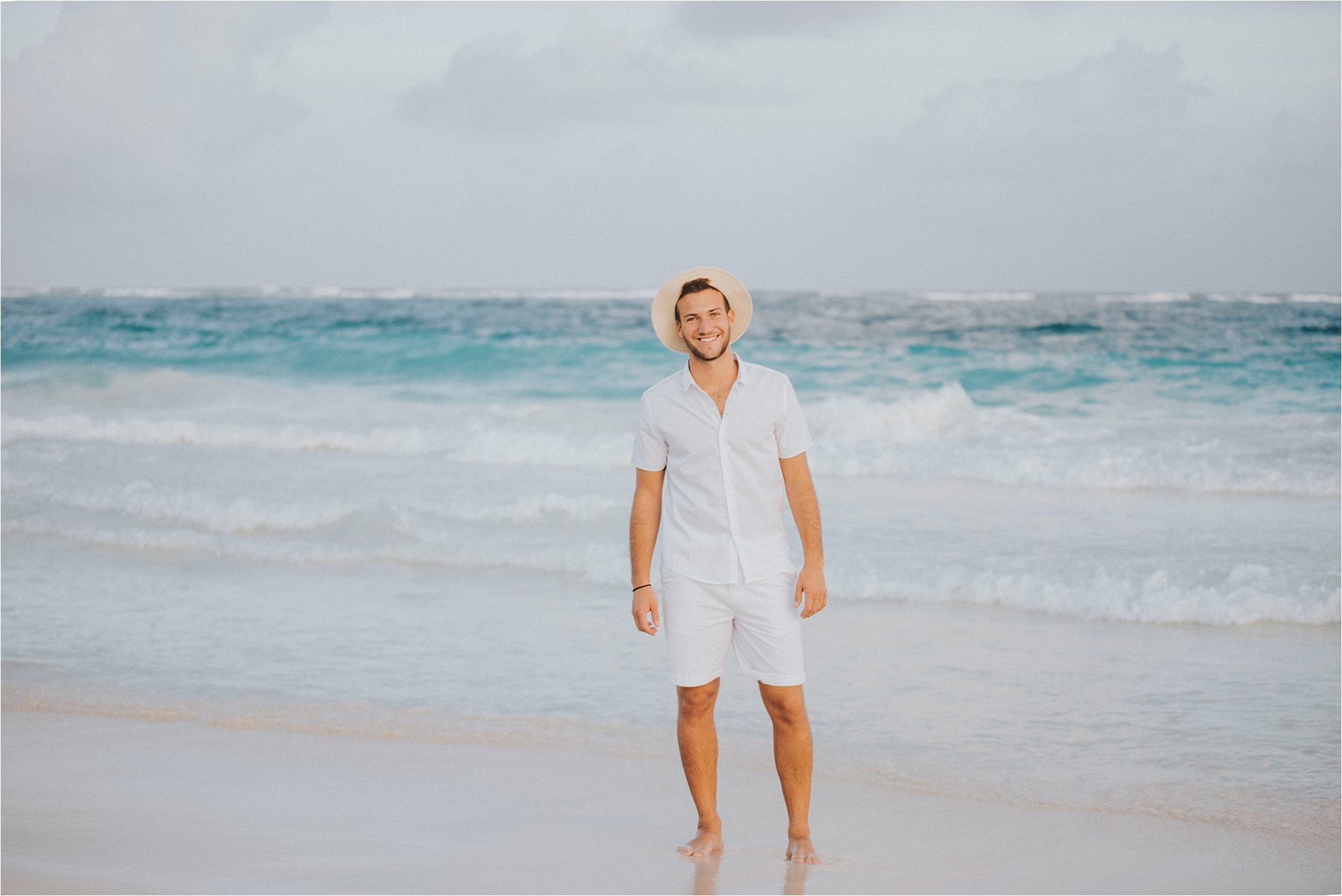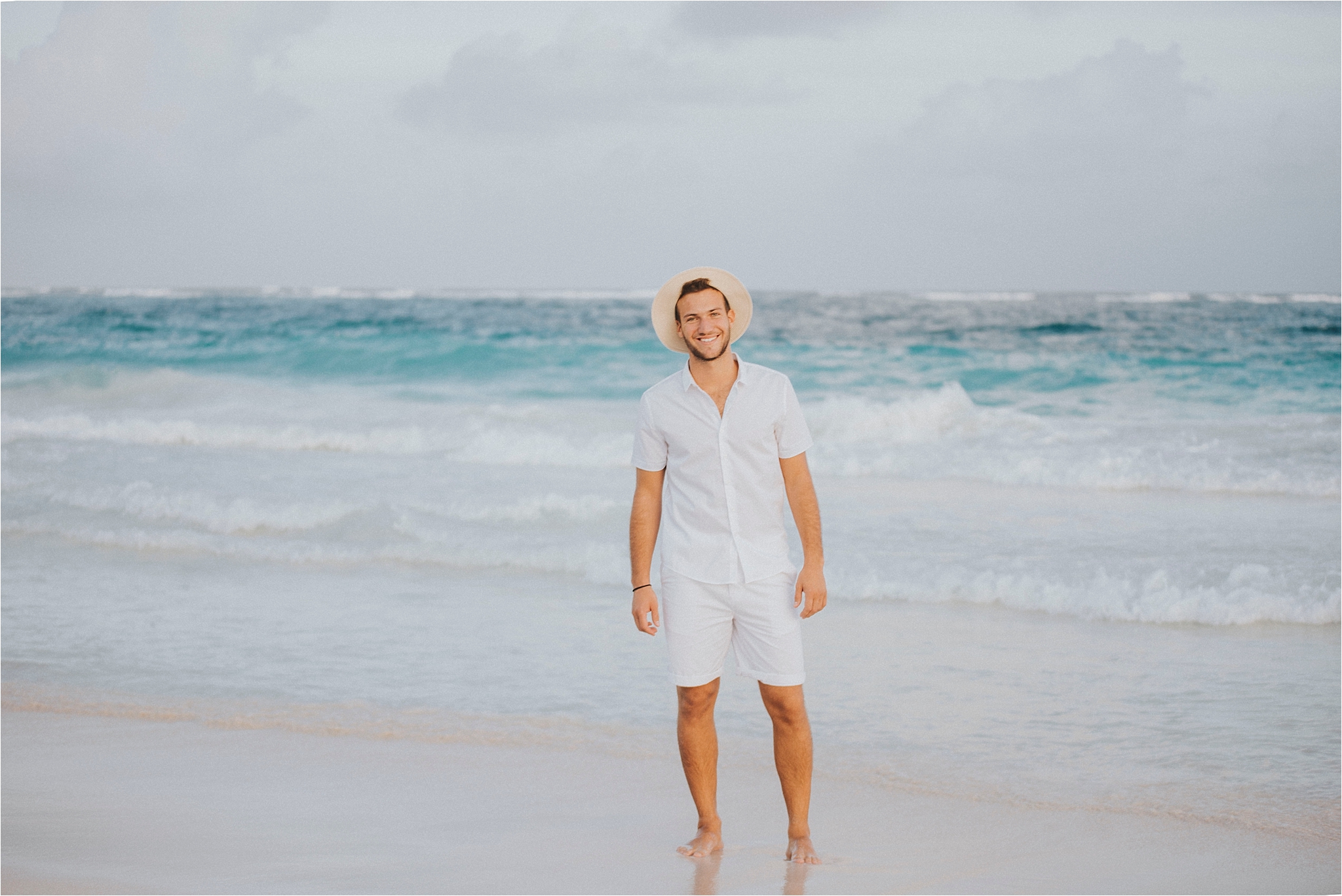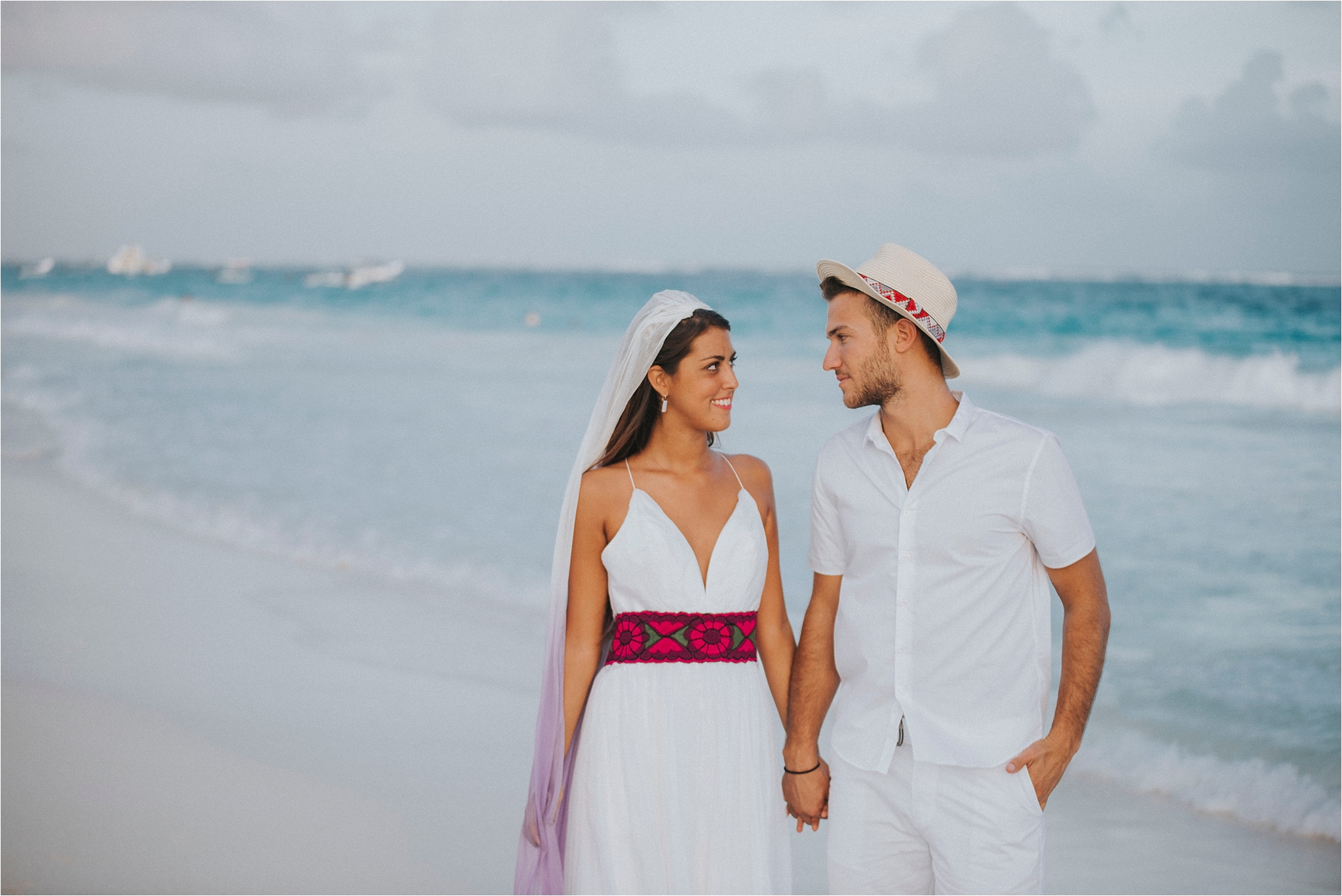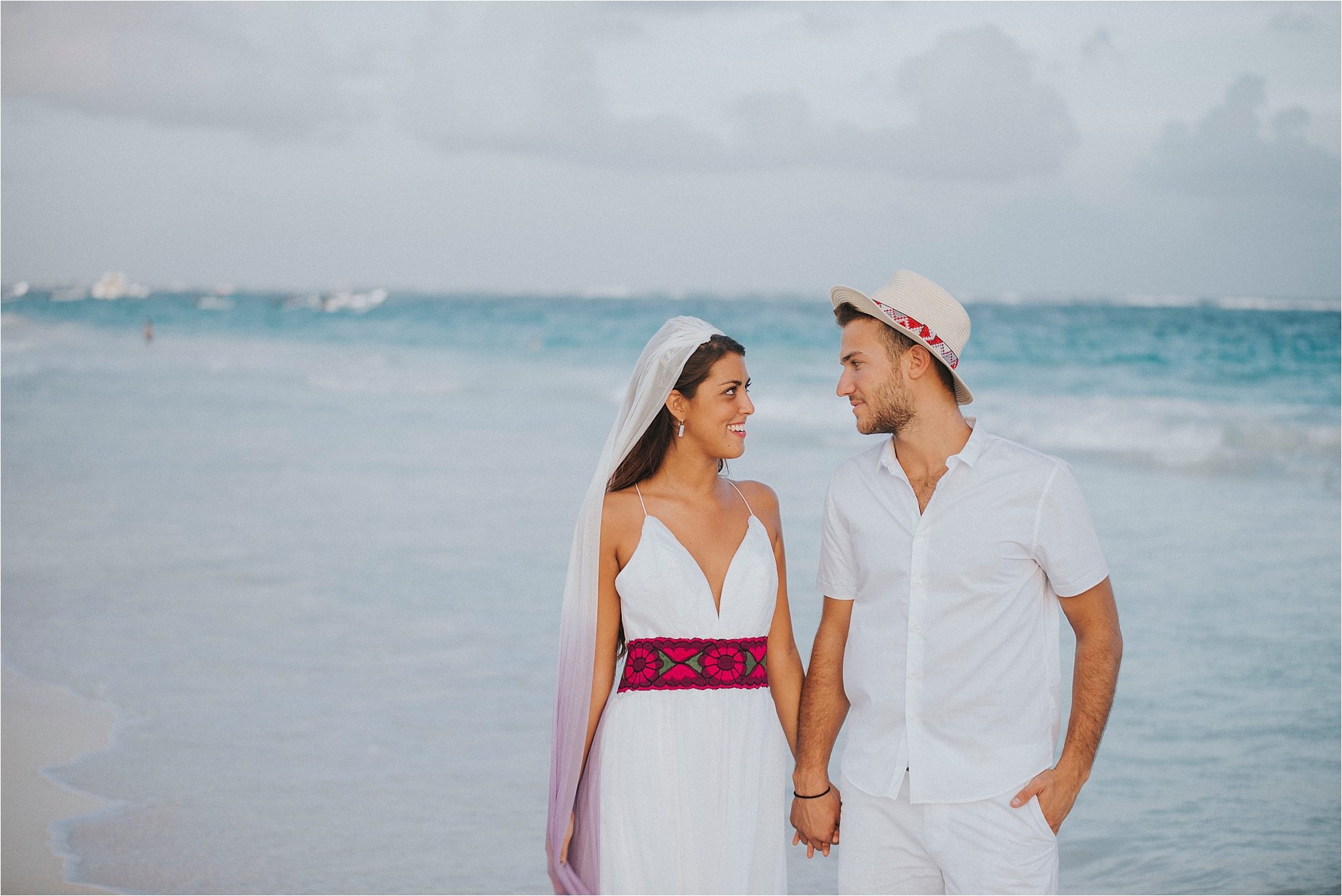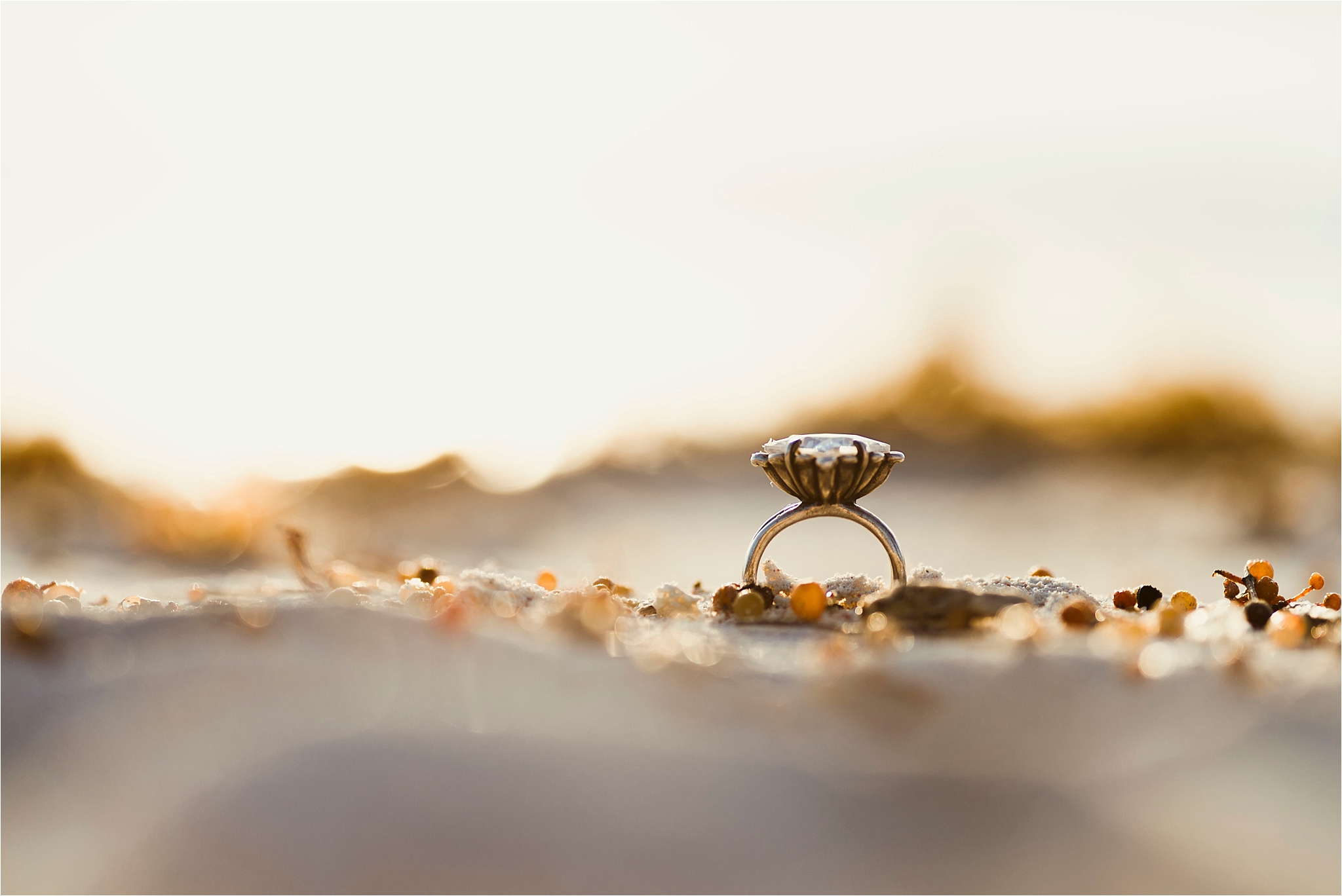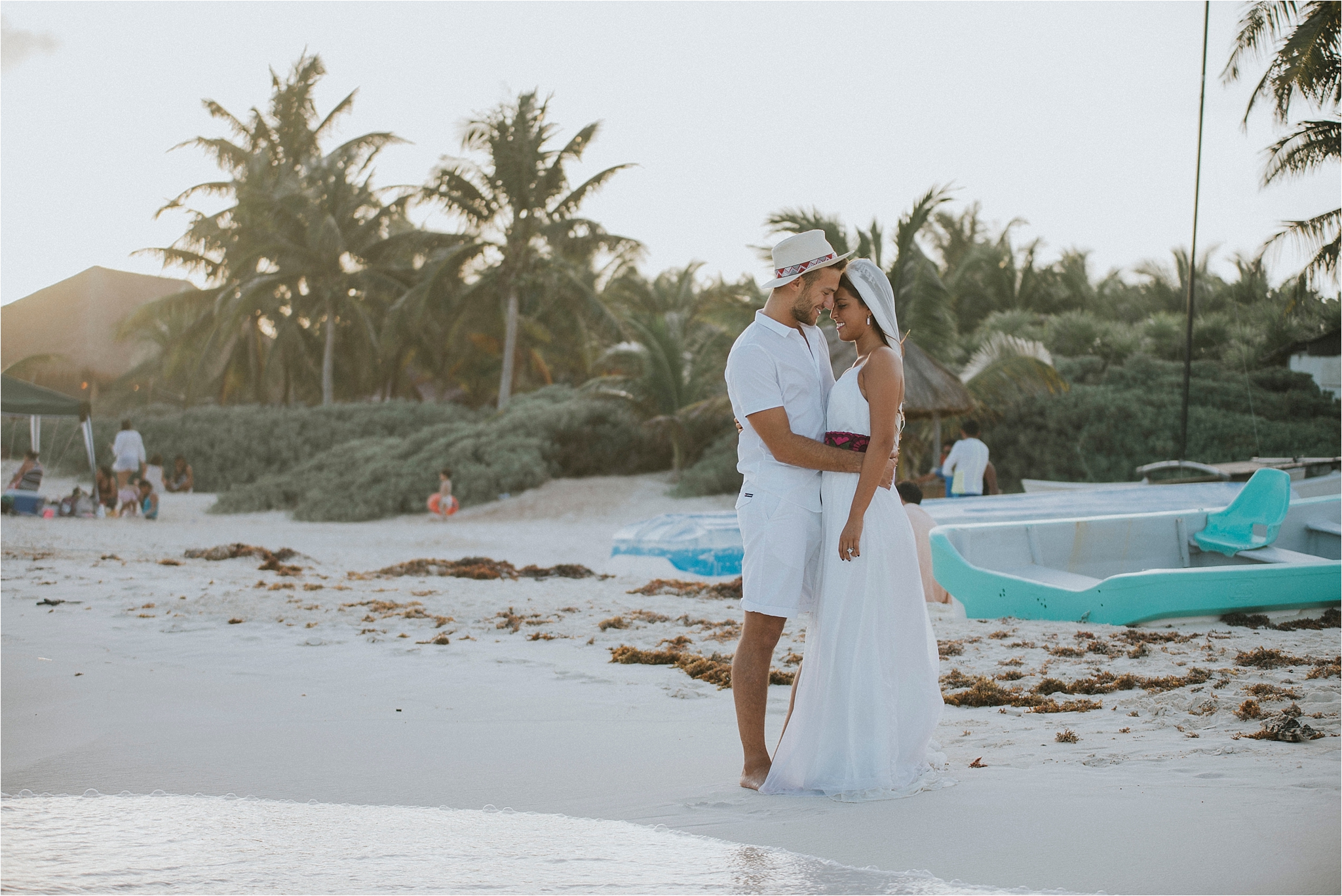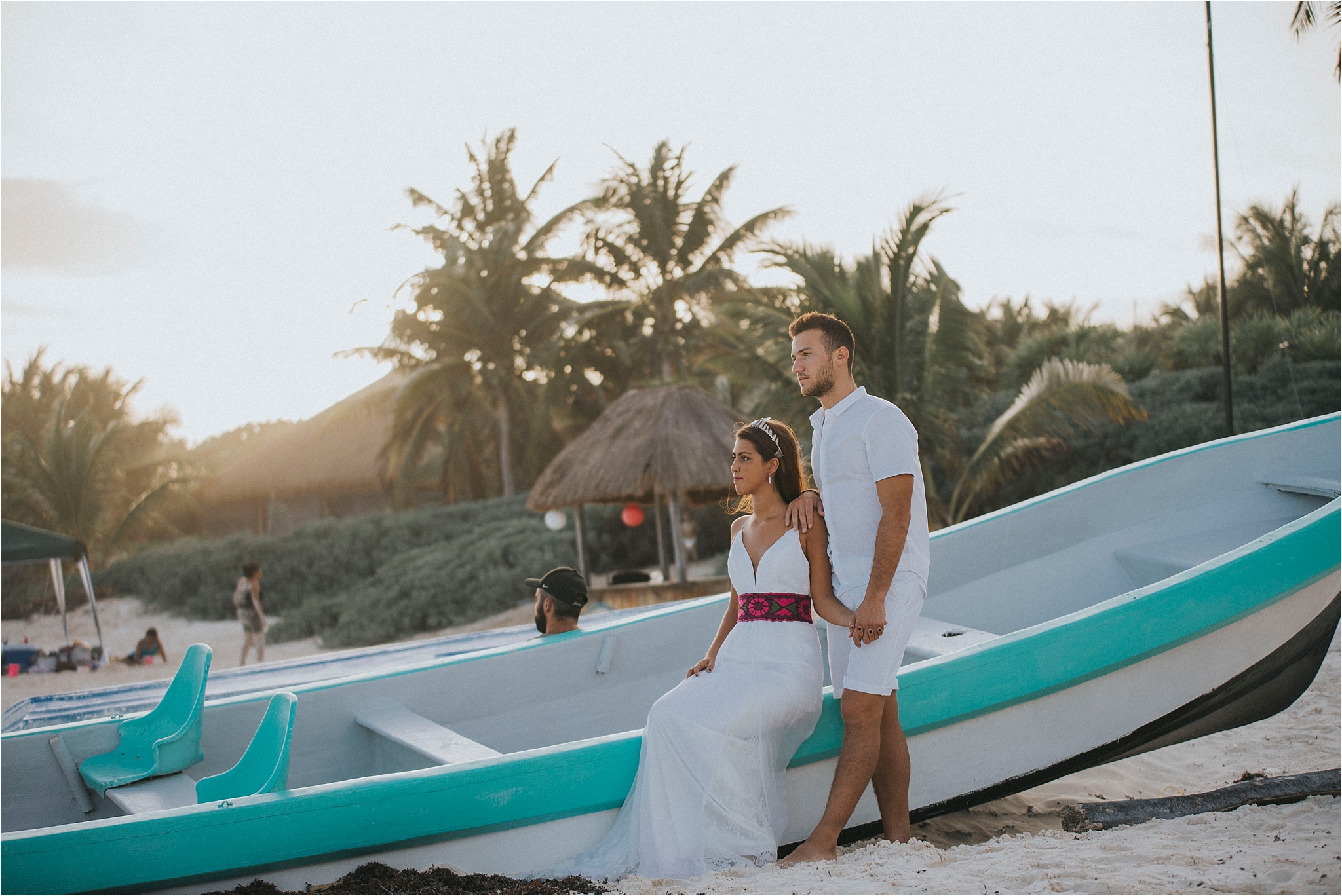 Summary
$388 x 2 Airfare
$1050 7 days at Playa Esperanza for the groom and bride, in low season ($150 x suite)
$150 Taxi from and to the airport
$2620 Bride's dress + accessories
$30 Groom's outfit
$120 flowers
$300 Table set up (can be less)
$350 Lunch or dinner for 30 people (average $12 each)
$2500 Photography service (Hire me!)
DJ service provided at no charge by the hotel.
A week at the most amazing beach with the people you love the most: Priceless
GRAND TOTAL: WEDDING + HONEYMOON + VACATION $ 7896
Additional non mentioned Expenses:
+ Spending cash for a week of lots of margaritas, stuffing your face in Guacamole, touring the amazing *ruins and cenotes, swimming with turtles, and shopping around $300.
(if you do it during their high season, the cost goes up to around $10.000 The low season is Feb through November. High season is December and January. The cheapest months are June and September).
*Mexico is a very diverse and rich country. Within one hour of Tulum, there are Mayan communities to visit, Mayan ruins, Cenotes, Monkey sanctuaries, and so much more!.