Engagement at Mellon Park, Pittsburgh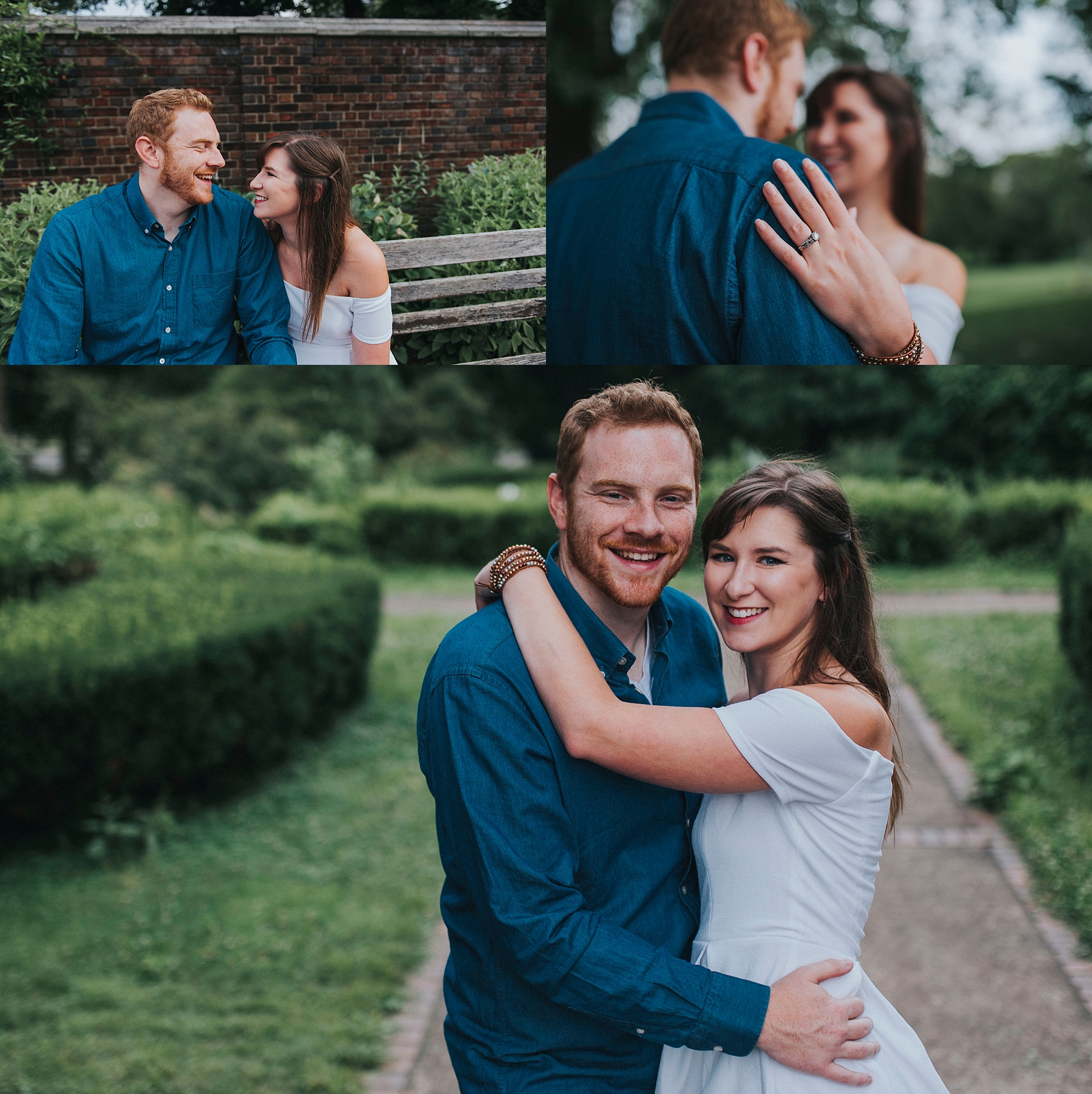 Ever since I came to Pittsburgh, I wanted to take some engagement pictures at Mellon Park.
This quiet jewel, between Shadyside and the Point Breeze neighborhoods has a charm that makes me think of old British and European gardens. This is exactly why I brought Cody and Megan here.
You see, Megan loves old movies, the kind that Rory and Lorelai used to watch together on Gilmore Girls.

Our session was so much fun! Not only were we able to capture some beautiful portraits, but also I was able to capture the core of their personalities.
Cody is the life of the party and has, hands down, the best ideas for cheesy poses in the world!. We laughed hysterically at his displays of emotion, and even Megan said "Who knew you were such a ham"

Megan, on the other hand, is sweet as a pie. She is delicately girly, and embraces all Cody's ideas while staring at him with the most romantic eyes.

They are so deeply in love that you can touch it through the screen, and I am excited for their fast approaching day to say "Till Death Do Us Apart".