Boho Chic Brides
I had a store. Yes, you read that right. Before becoming a photographer, I had a clothing boutique in my hometown in Chile, this reveals one deep dirty secret: I love clothes

So when I saw a new boutique on the way from church, I was instantly curious, and I did what any other stereotypical millennial would have done: I looked them up on facebook, and then followed them on Instagram.
 
I quickly realized I HAD to stop over and blog about the store so
I could show you what I was seeing...
This is
Bare It Boutique
The mastermind behind Bare it Boutique is the absolutely FABULOUS Shelby Barrett.
Shelby was super nice to tell me she had always dreamed about owning a store, and waited for years until this specific location became vacant.
Meanwhile, she owned a fashion blog and was surprised of how many people complimented her style and the outfits she put together.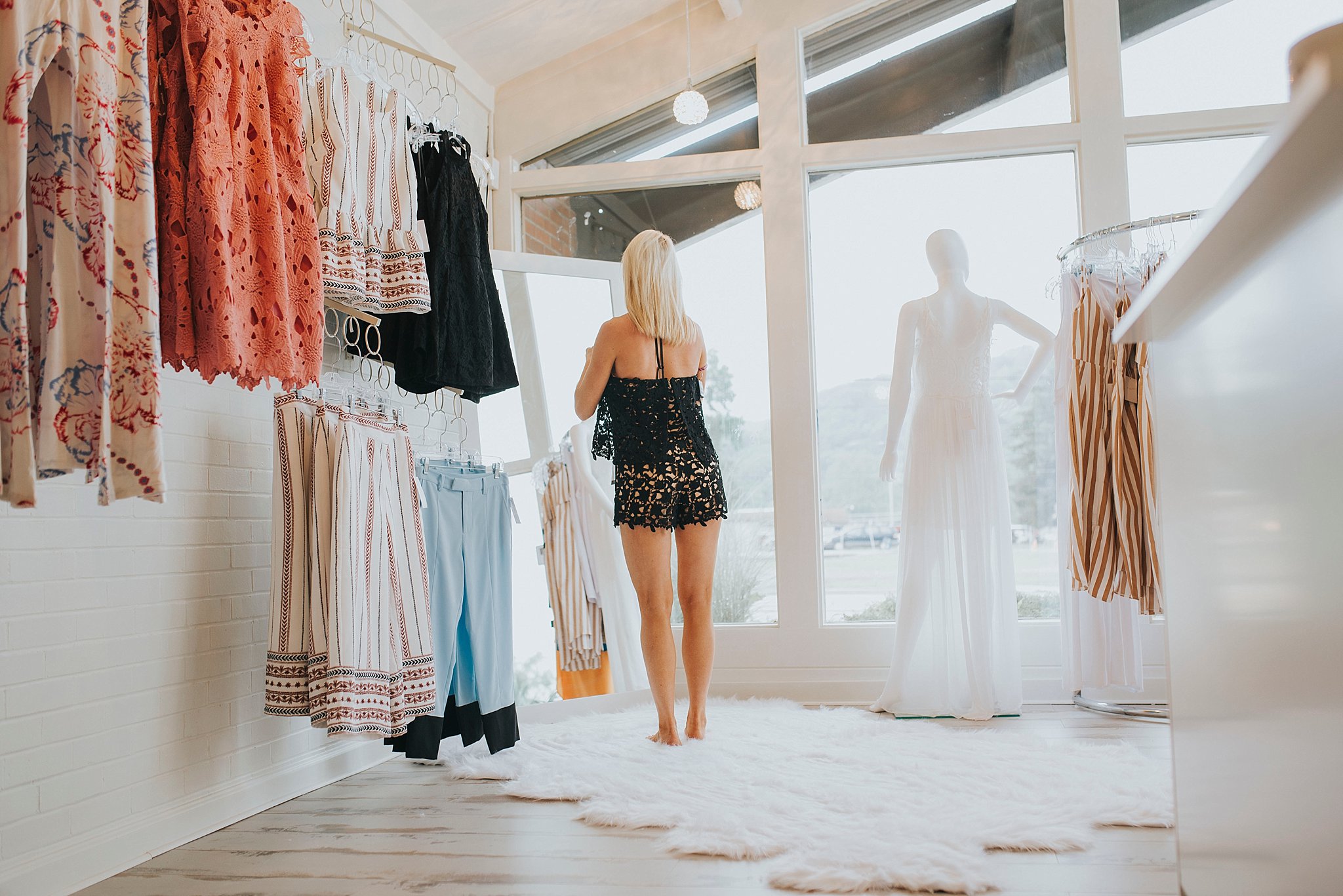 Have you ever been at a store and felt overwhelmed for not knowing where to begin looking what you need? if you have been in that position, then
Bare It Boutique
is for you.
Located in the heart of Murrysville, on Route 22 (3990 William Penn Hwy, Murrysville, PA 15668 ) The store is simple, yet beautifully organized, and Shelby is passionate about providing a personalized shopping experience. She understands what the stress of trying to find an outfit is, and she loves providing her talent to make the experience more pleasant.
She specifically selects designers that offer exclusive models, and the store is the only carrier of certain brands from Australia for the United States. How cool is that?
However, my favorite part of this store is the incredible selection of white dresses.
Shelby told me a personal story:
Shelby even volunteered to try a dress for me.
(and when I say "volunteered" what I really mean is that
I requested in such a way that she couldn't say no for an answer, lol )
This boho-chic beauty is UNDER $100 !!!
:O!
The boutique currently offers sizes 2 to 12, but she is currently working on bringing more sizes.
Her prices are incredible, specially considering the exclusivity factor and the personable service, in fact, this might be the most convenient boutique around, so
I ENCOURAGE YOU TO SHOP LOCAL!
Bare It Boutique is open Tue-Fri: 12:00 pm - 7:00 pm and Sat: 11:00 am - 4:00 pm.



Shop Local!